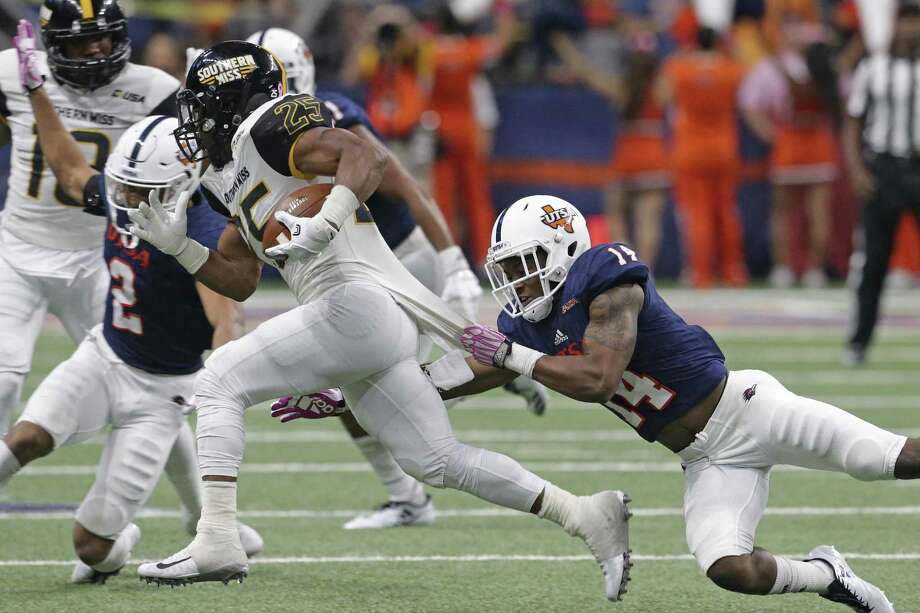 This is a new series based off the ranking of the 100 best games of the 2017 college football season as compiled by Bill Connelly and the staff of SB Nation (read the list in full here) that reviews each game on the list to talk about the players and coaches involved, what they meant in 2017 and will mean in the future, and to determine if the game is worthy of its ranking.
SB Nation Top 100 Rank: #99
Game: Southern Mississippi at Texas-San Antonio
Kickoff location, date and time: The Alamodome, San Antonio, TX, 7 EST, October 7, 2017
What's at stake: UTSA looks to improve its perfect start to 4-0 by winning their Conference USA opener, while Southern Miss tries to bounce back from a bad league kickoff loss to North Texas and avoid starting conference play 0-2.
First quarter recap: Dalton Sturm comes out slinging for the Roadrunners with a pair of sizable pickups on passes to Kerry Thomas Jr, but the opening drive stalls and ends with a 37-yard field goal by Jared Sackett (a man with a name more apropos of a defensive end than a kicker, honestly). But it only takes the Golden Eagles 90 seconds to respond, thanks to Ito Smith picking up big yards on the ground and a 32-yard strike up the middle from Keon Howard to Jay'Shawn Washington to in front 7-3.
The Southern Miss defense is flying around, lighting up UTSA dudes left and right, but the Roadrunners get a nasty hit of their own in as future first-round draft pick Marcus Davenport OBLITERATES Quez Watkins on a receiver reverse to force a fumble (2:28 mark of the highlight video below). 7-3 USM
Second quarter recap: Greg Campbell is putting on a show at wideout for UTSA, but Golden Eagles QB Howard is showing out just as much. Big runs by Sturm and Tyrell Clay put the Roadrunners in the red zone, but human walrus Delmont Landry swallows up a double-reverse attempt. But Sturm remains unfazed, stepping up through a host of big Golden Eagles for a 21-yard TD strike to Josh Stewart and a UTSA lead (4:21).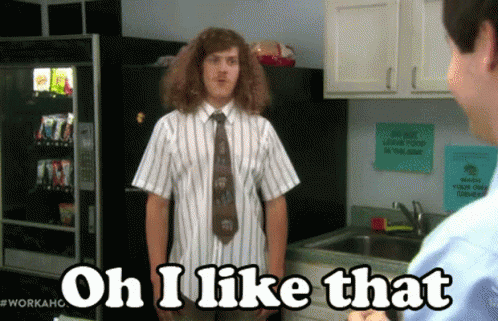 UTSA gets the ball one more time before halftime, and Sturm delivers a gorgeous deep ball to Stewart to set up a Sackett 40-yarder just before the half. This game, it's very much the good stuff. 13-7 UTSA
Third quarter recap: The rush-end combo of Davenport and Eric Banks is devastating, and Howard is clearly feeling the pressure, so it helps to have monsters like Washington and Korey Robertson to throw the ball to under duress (Watch Washington maul everybody to pick up a 3rd and 15 at 5:18).
Although their opening drive of the second half ends in a missed field goal, a huge hit from safety Tarvarius Moore sparks the Golden Eagles to a huge run. Curtis Mikell intercepts a Sturm pass in the end zone to set up a fantastic lob from Howard to Robertson for a 20-yard passing score (7:13), then Southern Miss goes flea flicker on their next drive and gets a 50-yard TD from Howard to Watkins (7:28). Brett Favre would be proud, Birds. 21-13 USM
Fourth quarter recap: ITO SMITH GONE 89 YARDS (and yes, he's named after the judge, Google it if you're really so young that you don't get the reference). Kid is a special player who just started the final period by giving Southern Miss a 28-13 lead (8:05).
UTSA right back on the next drive, capped by a extremely well-executed option pass to get Marquez McNair open on the sidelines while Sturm rolls to his right and flicks it over for a 23-yard catch and run (8:28). Then Banks makes another fantastic play in the backfield to strip Howard on an option run and give the ball back to the Roadrunners on the fumble (8:43), setting up a Sackett kick from 44 yards out that pulls the margin to 5 points.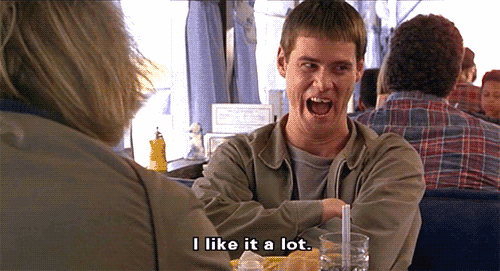 The combination of Howard and Smith running the ball and Watkins making big plays catching the ball drive Southern Miss to the 5-yard line, but they have to settle for a 24-yard field goal and an 8-point lead.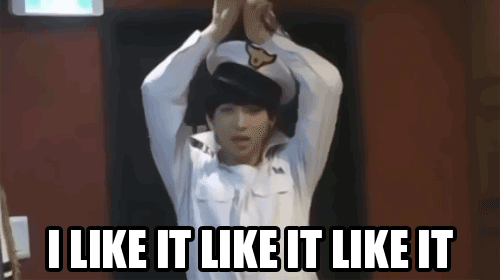 With under 2 minutes left, Brett Winnegan takes the kickoff back 46 yards to give UTSA great field position, and Jalen Rhodes has his best run of the day on a 9-yard carry to get the Roadrunners inside the 35.
STURM TO A WIDE-OPEN MCNAIR FOR A 24-YARD TD WITH 48 SECONDS LEFT. UTSA IS A TWO-POINT CONVERSION AWAY FROM THE TIE (10:15)…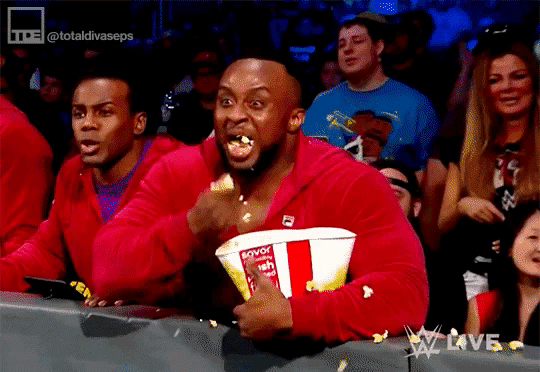 …BUT THEY DON'T CONVERT THE TRY FOR 2!!!!! SOUTHERN MISS WINS.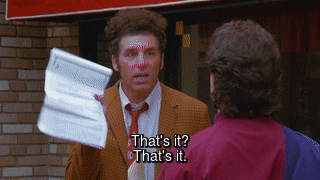 Best player on the field that day: Ito Smith 17 carries for 178 yards was largely helped by that long touchdown run, but take it away and one of the best running backs in Southern Miss and C-USA history still averaged over 5-and-a-half yards per carry.
Best future pro in the game: Marcus Davenport Yep, he's worth the first-round pick that the New Orleans Saints spent on him. Despite just the 2 tackles, the way he set the edge on every play was masterful, and there's plenty of strength to go with his quickness as a rusher.
Best player coming back in 2018: Keon Howard His mobility and pocket presence is already there, it's just a matter of him becoming more polished as a passer for USM to really take off on offense without Smith.
What means for 2018 for UTSA: The draft not only cost the Roadrunners Davenport, but also their starting QB in Sturm. Whoever takes over this coming season has plenty of weapons still at their disposal (McNair, Campbell, Thomas, Rhodes, Clay), but they've got to develop the rapport that Sturm had quickly, especially if they want to avoid the 3-5 stretch this game started to close 2017.
What it means for 2018 for Southern Miss: The Golden Eagles' win meant they would claim 6 of the next 8 played before being blown out by Florida State in the Independence Bowl, so there's plenty of momentum for head coach Jay Hopson to build on heading into the new season.
Does the game deserve its ranking? Hell yes. This game was all sorts of fun, with the most control any team possessed coming in the form of a 15-point lead. There were big plays on offense but just as many big plays from the defenses, and it all came down to the final minute. Unfortunately, this game would not carry much weight, as neither team would go on to win their division in a Group of 5 conference. Still, wildly entertaining and worth remembering amongst the best of 2017.
NEXT TIME: #98-Fresno State 33, Houston 27