This is a weekly series of five lists of essential information for the coming college football weekend. This week, it's Labor Day, it's time to start a new season and, once again, YEA WE'RE COMIIIIINNNNN. TO YA CITAAAAAYYYYY.
5 Heisman Contenders You'll Still be Talking about in November
Bryce Love The star Stanford running back will touch the ball more than anyone else on the Cardinal offense. Repeating his feat of over 2,000 yards rushing is more than likely.
Khalil Tate While the Heisman is often a quarterback-driven race, the one guy who seems like the surest bet now to be in contention late is the Arizona junior signal-caller, an oddity given that his team isn't expected to win 10 or more games. If Tate's passing ability catches up to his electric running style in the open field, he becomes Lamar Jackson 2.0.
Jonathan Taylor Another running back that will not lack for touches, the Wisconsin sophomore has the best offensive line in the country in front of him and has one top-10 opponent on his schedule (at Penn State) that doesn't come until the second weekend of November.
Tua Tagovailoa If Saban makes the call to let the Alabama sophomore start at quarterback right away this week versus Louisville and doesn't pull back on the reins, the Hawaiian's going to put up fantastic numbers with a whole host of talent around him on the Tide offense.
Shea Patterson I'm one of those people who's high on Michigan's chances because of the addition of the Ole Miss transfer, the most dynamic QB that Jim Harbaugh has coached in college since Andrew Luck. If the Wolverines are ready to make serious Big Ten and playoff runs, Patterson will be in the spotlight.
5 Reasons Auburn will Beat Washington
SEC physicality We talk so much about how the game is played at a faster pace in the Southeastern Conference that we forget to mention how big and strong these teams are as well. Yes, it's a given Auburn will have monster dudes on the offensive and defensive lines, but given how good a job Chris Petersen has done building a beefy roster in the Huskies, guys like junior left guard Marquel Harrell and junior defensive end Marlon Davidson should not go unnoticed.
Jarrett Stidham Gus Malzahn's top returning rusher is a 5'10", 192-lbs scatback in junior Kam Martin, and Washington has All-Pac-12 nose tackle Greg Gaines leading a powerful front seven. At least for this game, Malzahn should loosen up the offense to throw the ball more and trust the Heisman darkhorse he has at QB, as well as deep threat receiver Darius Slayton.
The defensive front seven Linebackers Deshaun Davis and Darrell Williams return after great 2017 seasons, and Davidson teams with Derrick Brown and Dontavius Russell to make for a fearsome group of Tigers in the front of the defense. Coordinator Kevin Steele also famously knows how to draw up unique blitz schemes, something that can come in handy late against a veteran Husky QB in Jake Browning.
Ryan Davis The speedy wide receiver has proven to be a game-breaker any time he touches the ball, whether on short screens, reverses or lined up in a kick/punt return.
Redemption Auburn played their final 2 games of 2017 in Mercedes-Benz Stadium, the SEC championship game defeat to Georgia and a Peach Bowl loss to undefeated UCF. The Tigers will head back to Atlanta with another national audience awaiting them and a great chance to make an early playoff impression, so their motivation will be high.
5 New Uniforms Debuting this Season
Georgia Tech Sing hallelujah, the Yellow Jackets finally ditched Russell as their jersey supplier. Bees are lookin' good for the first time in a while.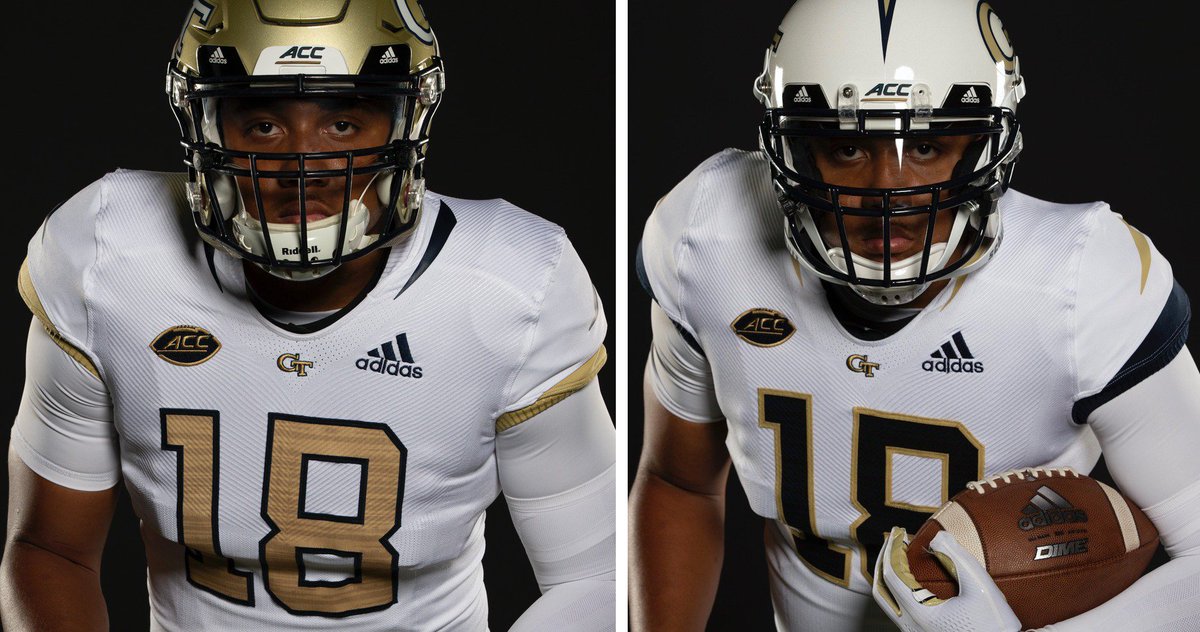 Iowa State Matt Campbell made the Cyclones nationally relevant in 2017 and decides his next act will be…well, ok I guess, but…what's with the black one?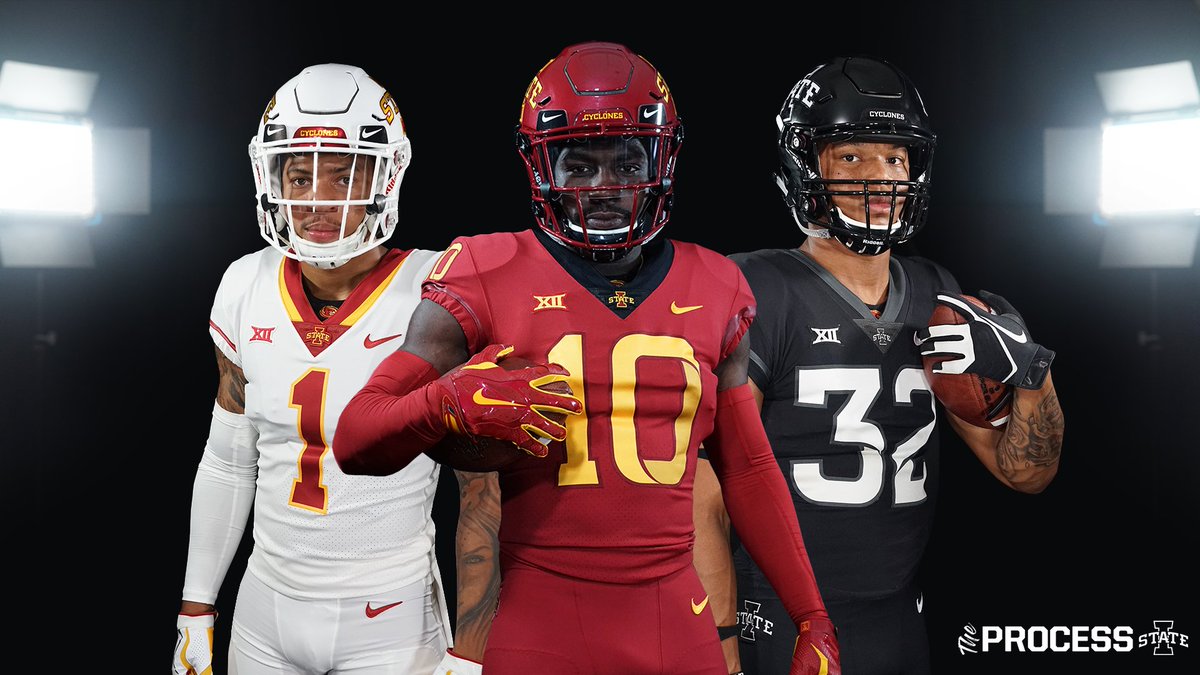 Oregon The font for the numbers is big, and honestly I appreciate because I am already old and fat and losing my ability to see, so I approve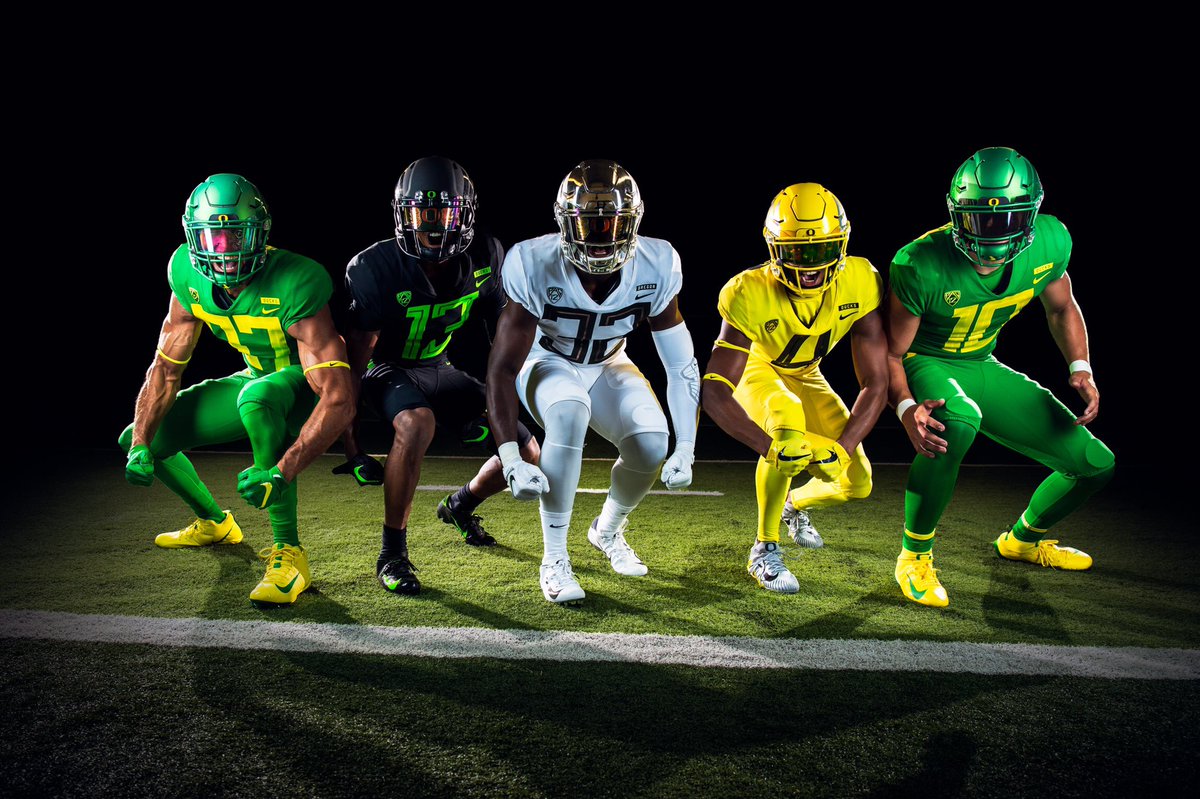 Hawaii It's cheating a bit since they played last Saturday, but this alternate helmet should just be full-time for the Rainbow Warriors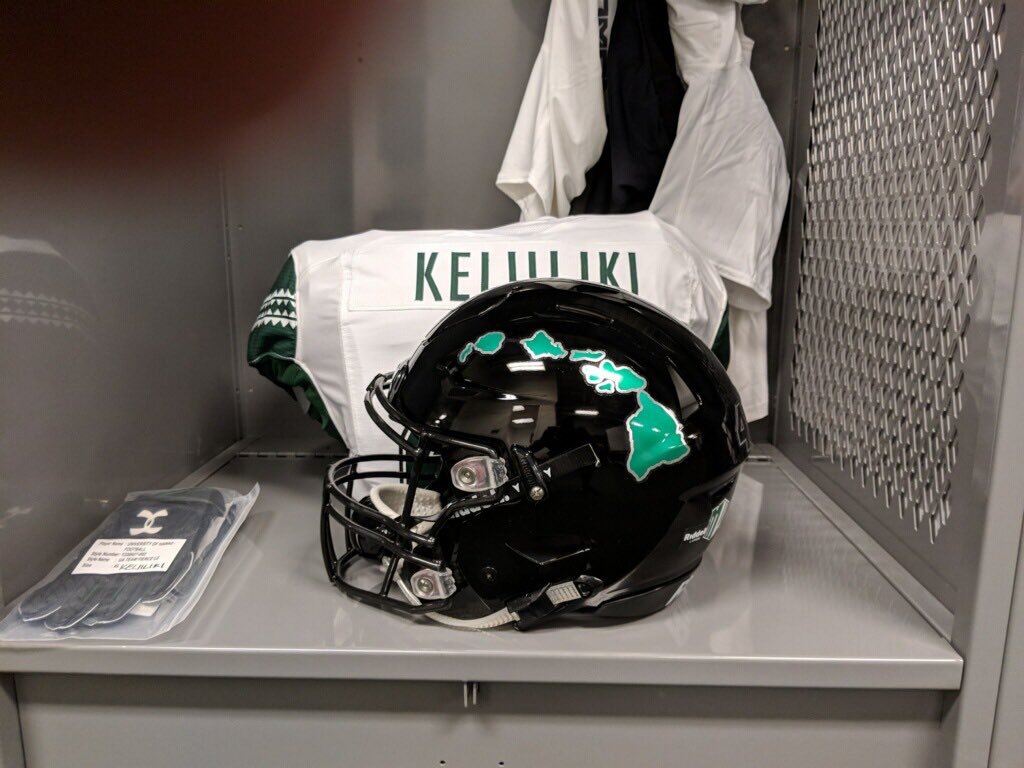 UTEP You might not watch them much this season, but they will look clean.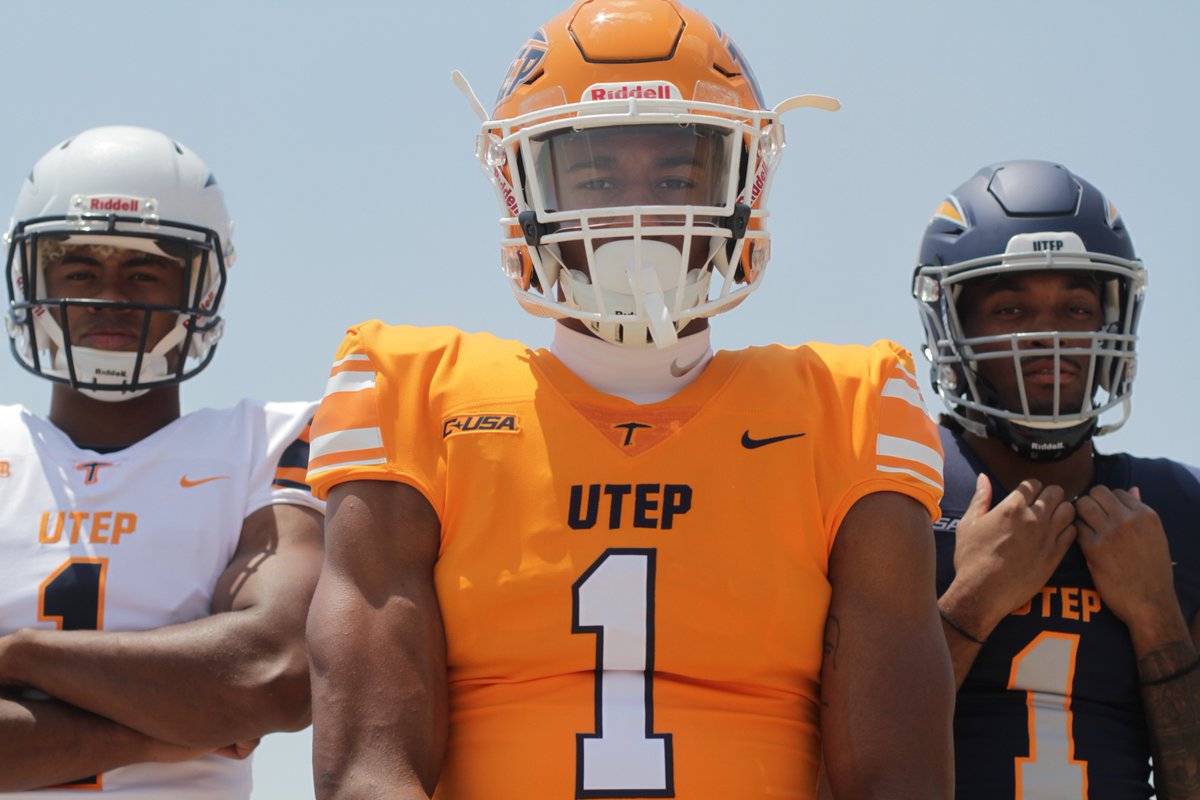 5 Teams Not in the Preview that Might Still Surprise
Texas I've made the prediction the last 2 years that TEXAS IS BACK, FOLKS and look foolish in the process. Maybe the 'Horns surprise this season with QB Sam Ehlinger back for a second season, but I'm not going to be snake-bitten again by the folks in Austin. That's Michigan's job this year.
LSU Another team I've foolishly tried to believe is better than what they actually are. But the fact remains that the Tigers are always a solid team, and All-Americans Devin White and Greedy Williams set up a scary-good defense. All Coach O has to do is get a little eenie-teenie bit of offense from…(checks notes) Joe Burrow. Oh.
Arizona State Oh no, I'm not saying the Sun Devils will surprise us as a good football team. Yes, N'Keal Harry is a first-round receiver prospect and Manny Wilkins is back at quarterback, but the Devils hired Herm Edwards as their new head coach. Yeah, that Herm Edwards. ASU's going to surprise us in how much we care about their press conferences and the things Herm says. Like the one preseason anecdote he's already given about how we don't huddle anymore and it's killing our society. Gold.
Florida State Another program that is perennially a contender in the ACC and always has talent to spare. Alumni and new head coach Willie Taggart left Oregon after one season for his dream job and is bringing along a host of Bobby Bowden disciples to his staff. If he can clear up the QB controversy between Deondre Francois and James Blackman, sophomore running back Cam Akers has a chance to be a star leading a dark horse playoff contender.
Florida I didn't even have the Gators make honorable mention in the rankings because they've already had a hilarious offseason incident that will get many of their best players suspended, so it's like Jim McElwain never left. But Dan Mullen has taken over his alma mater, and if he doesn't win right away he will down the road. Running back Jordan Scarlett has a little Melvin Gordon in him that Mullen would be wise to lean on.
5 (or more) Stone-Cold Locks for Week One
Central Florida (-23.5) at UConn All hail the Civil #ConFLiCT, our greatest rivalry that Bob Diaco definitely didn't just make up one day and then build a trophy, too. Godspeed, Randy Edsall, and welcome home. UCF 45, UConn 17
Northwestern (+1) at Purdue Big Ten football! In August! On a Thursday! Not featuring a ranked team! YOU'RE DAMN RIGHT I'M GONNA WATCH (seriously tho, Jeff Brohm's offense made the Boilermakers into a drug and Pat Fitzgerald keeps finding ways to win games). Purdue 34, Northwestern 31
Army (+13.5) at Duke This line is a disgrace to the Black Knights, who won 10 games last year. Take the whole damn upset because Jeff Monken's going to leave West Point one day to turn somebody into Georgia Tech But Good Enough to Beat Everybody. Army 27, Duke 24
San Diego State (+14) at Stanford The Aztecs give Power 5 teams fits, including the Cardinal last year. But too much Love and an improved KJ Costello playing at home on the Farm help Stanford pull away. Stanford 31, San Diego St 20
Oregon State (+38.5) at Ohio State This line is either really generous or supremely underestimating how distracted the Buckeyes have been with Urban Meyer's off-field problems. While that's not the case, you better believe I'm hoping that the latter is the case. Ohio St 45, Oregon St 13
Florida Atlantic (+21) at Oklahoma A premium upset special for Week One. The noon kickoff and a general Week-One party atmosphere in the stadium means the Owls can sneak into Norman after being the hottest team to finish 2017 and throw a real scare in to the Sooners. Not totally sold on them pulling it off, but FAU will make OU work for it and certainly keep them from covering. If they win, starting chugging the Lane Train for the New Year's Six. Oklahoma 42, FAU 31
Texas (-13.5) at Maryland This exact same scenario played out in Tom Herman's debut: the Longhorns found themselves just inside the AP top 25 and expected to win by 2 touchdowns, only to have the Terps sideswipe them for a 2-TD win. Herman should have his team better ready, but this is college football and nothing is guaranteed. Texas 27, Maryland 21
Ole Miss (+2.5) vs. Texas Tech (at Houston) INJECT IT INTO MY VEINS. Sooooo many points will be scored in NRG Stadium, largely because I think we underestimate how good the Rebels will be offense. They'll beat the Red Raiders at their own game. Ole Miss 52, Texas Tech 42
Appalachian State (+24) at Penn State Another extremely generous line. Do not sleep on the Sun Belt-champion Mountaineers, because if the Nittany Lions do they won't be cruising to a win. Penn St 38, Appalachian St 24
Northern Illinois (+10) at Iowa A line that thin is what happens when consistent MAC contenders come visit a Big Ten school with a home loss to North Dakota State in the last 5 years. Shouldn't be that close this go around. Iowa 27, Northern Illinois 10
Washington State (-1) at Wyoming The Cowboys looked really solid in Week Zero versus New Mexico State, but the Cougars will be a different animal. Fortunately, that animal is missing last year's star, QB Luke Falk. Wyoming 31, Washington St 28
North Carolina (+7) at California The Golden Bears are getting better. The Tar Heels could be the worst Power 5 team in the nation. Run, don't walk, for an easy cover. Cal 38, UNC 20
Boise State (-10) at Troy A true road test against one of the nation's best defenses you've never heard of is a great launching point for a Bronco season with great expectations. Boise St 27, Troy 10
Bringham Young (+11.5) at Arizona Khalil Tate's 2018 debut might end up being a massive showcase, as the Cougars don't look poised to stop anybody. Arizona 38, BYU 20
Navy (-10.5) at Hawai'i Stay up late with me (11 p.m. EST kickoff), this one could be fun! The Rainbow Warriors looked like world-beaters at Colorado State last week and have a chance to prove to one of the best Group of 5 teams in the country that they are for real. Just not so sure it happens. Navy 35, Hawai'i 24
LSU (+3.5) vs. Miami (FL) (in Arlington, TX) The Tiger defense will keep it close, but multiple appearances by the Turnover Chain means doom for any Hurricane opponent, let alone one so paltry on offense. Miami 20, LSU 3
Virginia Tech (+7) at Florida State The Labor Day special is a fantastic ACC opener between teams that feel like they are playoff dark horse, but only one of these teams is reloading and not rebuilding. Take the Seminoles to cover easily. Florida St 31, Virginia Tech 13
West Virginia (-9.5) vs. Tennessee (in Charlotte, NC) I saw a line that had the Volunteers as 10-point favorites, which unless Jeremy Pruitt is a wizard is not happening. I do think they can give the Mountaineers some fits. West Virginia 41, Tennessee 24
Washington (+2) vs. Auburn (in Atlanta) This will be an absolute dog-fight…or, more accurately, dog-and-tiger fight. Both teams are physical and like to run the ball first while trusting veteran QBs and relying on stingy defenses. In the end, Jarrett Stidham has a little more prove talent around him than Jake Browning. Auburn 24, Washington 21
Louisville (+24.5) vs. Alabama (in Orlando) You deserve this, Bobby Petrino. You won a total of 1 bowl game with Lamar Jackson as your quarterback. This spread is too kind. Alabama 45, Louisville 10
Michigan (+1) at Notre Dame The preeminent game of the weekend will be the Wolverine's coming-out party as playoff contenders. Patterson will perform above expectations against a nasty Irish defense to complement his own stingy defensive unit. Jim Harbaugh gets a signature win, finally. Michigan 28, Notre Dame 14