Welcome to a weekly in-season series looking at the coming weekend slate of college football games with observations and prognostications of varying degrees. This week, read this and then maybe go outside the rest of the weekend.
5 Offenses that Started Hot and Will Stay Hot
LSU This is the easy answer, but that's because the Bayou Bengals are way too talented to slow down. The depth at receiver is absurd, and Clyde Edwards-Helaire and Lanard Fournette will do enough running the ball each week. Only losing Joe Burrow to injury seems to be enough to stop the Tigers.
Oklahoma I take it back; this is the easy answer. Jalen Hurts has only had to throw 41 passes in his first 2 games, and he's still put up just shy of 600 yards passing and only thrown 7 incompletions. He's got a full handle of Lincoln Riley's system.
USC Maybe out-of-nowhere freshman quarterback Kedon Slovis is a star in the making, but the reality is any competent QB would thrive in Graham Harrell's system, and that's before you factor in great depth at receiver and a terrific backfield tandem of Stephen Carr and Vavae Malepeai.
Washington State Coooooooooogs. New starting QB Anthony Gordon's missed just 14 times in 74 attempts, but that's par for the course with Mike Leach quarterbacks. The first real test comes this Friday night against Houston, but even then, that's more to do with having to try and keep pace with Dana Holgerson's offense than whether Houston gets any stops (because they won't).
Maryland The Terps won't keep pace with their absurd start of 142 points in their first 2 games, but running backs Anthony McFarland Jr. and Tayon Fleet-Davis will certainly continue to be a force on the ground. Temple is a good test to see how they respond the week after a thrashing of Syracuse.
5 Defenses that Started Stingy and Will Stay Stingy
Wisconsin Chris Orr and Mike Maskalunas are tackling machines, and Zach Baun coming off the edge will be a handful for plenty of offensive lines. Jim Leonhard is a wizard scheming things up and recruits plenty of diamonds in the rough. Oh, also there's a defensive lineman named Isaiahh Loudermilk.
Ohio State All-American defensive end Chase Young is a wrecking crew all by himself, but the Buckeyes are deep at linebacker and in the secondary to boot, and Young might have a running mate in fellow edge rusher Tyreke Smith.
California You know it's early when the Golden Bears only rank 49th in the nation in total defense.  That number's only heading up with Justin Wilcox at the helm and playmakers like nose tackle Luc Bequette and linebackers Evan Weaver and Kuony Deng. The secondary might be the most exciting part of a unit that finished 11th in total defense last season and already has powered one major victory this year at Washington.
Michigan State Between Tulsa and Western Michigan, the Spartans have allowed a net of negative-6 yards rushing. Word. Sparty's flying around thanks to studs like defensive end Kenny Willekes and linebacker Joe Bachie.
Iowa The Hawkeyes are either top-10 in the country or close to top-10 in virtually every defensive category. Defensive end A.J. Epenesa is the top pro prospect and headliner, but linebackers Kristian Welch and Djimon Colbert have had great starts to 2019.
5 (or More) Teams that Need to Get to 3-0
Wake Forest Boston College, Clemson and possibly Syracuse will be the only other games where the Demon Deacons are a decided underdog, but that still leaves a lot of tossups. North Carolina might not count as a conference game (seriously!), but it matters for Wake's chances of going to a bowl game.
Boston College If you lose to Kansas with Rutgers looming next week…maybe just don't play the rest of the season (I didn't even have to get to road games at Clemson, Syracuse, Notre Dame and Pitt because WHO AGREED TO SCHEDULE KANSAS AND RUTGERS BACK-TO-BACK, WHO WANTS TO SEE BC EMBARRASS ITSELF SO BAD).
Kansas State AND Mississippi State This is a crucial non-conference showdown in Starkville, as both teams are heading for fairly stiff league schedules. A win here is a huge boost to their bowl chances.
Illinois The Illini are off to a flying start, but the schedule still includes Nebraska, Minnesota, Michigan, Wisconsin and Purdue all in a row, and even then Michigan State and Iowa loom after a Rutgers break, so even beating Eastern Michigan this week guarantees nothing.
Texas Tech Arizona's defense is horrendous, so Alan Bowman should continue to sling it, but this is the first Power 5 opponent, meaning it's the first chance for the Red Raiders to make a statement about the improvement of the defense and the run game under new head coach Matt Wells.
5 Teams who are Finally Getting Win Numero Uno
Miami Because if you can't beat Bethune-Cookman at home…just stop.
Oregon State Sub out Bethune-Cookman for Cal Poly and ditto.
South Florida South Carolina State's a solid FCS side off to a 2-0 start. So this isn't a complete given. But let's assume things aren't all the way to the drowning stage for Charlie Strong.
Florida International It's been a brutal start for a trendy Conference-USA title pick. Luckily, I just discovered there's such a thing as the University of New Hampshire, so that should help.
Tennessee BECAUSE IF NOT NOW, AGAINST CHATTA-FRICKIN'-NOOGA AT HOME, THE CITY OF KNOXVILLE WILL CEASE TO EXIST (even though this kind of lackluster effort has been brewing because the coaching staff's not real good BUT STILL).
5 (or More) Stone-Cold Locks for Week Three
Last week – Straight up: 18-7; ATS: 14-10-1
North Carolina (+3) at Wake Forest It's wild that this game matters on some level, even if (again, seriously!) it's not a conference game. Wilder still is how the line keeps shrinking. Get the bet in now, because if the Tar Heels win again or at least cover, it's because freshman QB Sam Howell is making plenty of big throws to dynamic receivers Dyami Brown and Dazz Newsome, and they've all come late in the game. A young roster might finally lay an egg, but Mack Brown seems to have some incredible wizard juju going on right now. UNC 31, Wake Forest 28
Kansas (+21) at Boston College RyanReynoldsButWhy dot GIF. BC 38, Kansas 14
Washington State (-9.5) at Houston FRIDAY-THE-THIRTEENTH DOUBLE COOOOOOOOOGS. LET'S GET WEIRD, UNLEASH THE CRAAAAB PEOPLE, CRAAAAB PEOPLE also Anthony Gordon and D'Eriq King should be a fabulous quarterback duel BUT LET'S GET BACK TO PRESIDENT TEEN WOLF AND MIKE LEACH COMING DRESSED AS JACK SPARROW AND GIANT KILLER HAMSTERS BECAUSE IT'S FRIDAY-THE-THIRTEENTH DOUBLE COOOOOOOOOOOGS. Wazzu 45, Houston 38
Ohio State (-18) at Indiana This game gets weird when played in Bloomington, as evidenced by meetings in 2015 and 2017. And it might get a little weirder thanks to Hoosiers starting QB Michael Penix Jr. Yeah sure, it might be pronounced PEN-icks, but try telling that to the new and totally real fan club established for him called the Order of the Penix. College football is dumb and I love it. Ohio St 45, Indiana 24
Pittsburgh (+17) at Penn State This is a fun rivalry with a lot of legit disdain, and the Nittany Lions did start slow against Buffalo last week. But they'll recover even if they slow start again because the Pitt super-weapon is going to be stuck in CHARGING all season. And if I'm wrong, well, every time Pitt screws something up for someone else, it's comedic gold! No wrong answer! Penn St 35, Pitt 21
Maryland (-6.5) at Temple The Terps are ranked! The Terps are fun! The Terps are probably going to buy their own hype and struggle before pulling away and sneaking out a backdoor cover! Maryland 41, Temple 31
Kansas State (+7) at Mississippi State We've talked about the importance. Let's talk how the game is won. Both quarterbacks are unknowns. If I have to pick one, Tommy Stevens would seem like the obvious choice because he's working with the better offensive coach in Joe Moorhead. But if he's had that in tow, why have his first 2 games running the same offense he learned at Penn State been so lackluster? This is a prime spot for Chris Klieman to win over his doubters with a win on the road in SEC country, and I think Skylar Thompson will make enough plays for it to happen. Kansas St 28, Mississippi St 27
North Carolina State (-6.5) at West Virginia So, suffice to say it didn't go too well for Oklahoma transfer QB Austin Kendall against Mizzou. But I'm sure there's nowhere to go but up, ri
[handed note showing Wolfpack are tenth in nation in total defense and have a running back named Zonovan Knight]
…well then. Tough luck, hill people. NC St 35, West Virginia 20
Air Force (+4) at Colorado They're going to kick off at 10 a.m. local time because BUFF AIN'T SCURRED. Colorado 35, Air Force 21
Stanford (+8.5) at Central Florida Look how far you've come, Knights! You're a betting favorite against a Power 5 team with a history of recent success that agreed to come to your stadium! Be happy with your progress! Stop whining about not getting any respect, because you might not escape unscathed this time, and then you'll have NOTHING playoff-related to discuss! UCF 28, Stanford 24
Southern Cal (-4) at Brigham Young It turned so quickly from a potential disaster to the Trojans being ranked again that there has to be a bit of a letdown looming, right? I think Vegas agrees by setting the line just above a field goal. Let's say, for now, the Kedon Slovis Experience is real and does just enough to escape Provo. USC 35, BYU 28
Alabama (-25.5) at South Carolina This would be a mismatch even if all the Tide had in tow was Tua Tagovailoa and Jerry Jeudy (240 yards, 4 TDs in first 2 games). Ryan Hilinski will fight valiantly, but there's only so much you can ask of big, dumb, stupid Will Muschamp football. Alabama 42, South Carolina 17
Colorado State (+9.5) at Arkansas Who wanted this. Arkansas 31, Colorado St 24
Arizona State (+15) at Michigan State [checks line again] We all watched the same game last year, right? You know that things don't just automatically get better for Sparty in East Lansing, right? Sparty is Sparty in all climates and all locations, and Sparty is always going to make it hard on themselves. Michigan St 28, Arizona St 21
Iowa (-2) at Iowa State EL ASSICOOOOOOOOOOOOOOOOOOOOOOOOOOOOOOOO.
The cowardly AP voters deprived us of the first ranked-on-ranked edition of college football's most important rivalry (go ahead, look it up, the numbers almost back that up!), but College Gameday is coming to Ames and the nation will likely not have anything else to pay attention to. Also, both teams are pretty good, so this go-around might actually be a legit good game!
Getting the scare out of the way early might actually have benefited the Cyclones, and Matt Campbell had a whole bye week to get ready. I think it pays off. ME GUSTA EL ASSICOOOOOOOOOOOOOOOOOOOOOOOO. Iowa St 31, Iowa 28
Florida (-8.5) at Kentucky Now this is good homework by Vegas. The streak might be over, but the Gators have really struggled with the Wildcats the last few years, especially the last game in Lexington that required a furious fourth-quarter rally and a blown coverage on the tying TD. So the question is posed: after a slow start to the year, do you trust Feleipe Franks & Co. to handle their business against a clearly inferior opponent, or will they get tripped up? Let's say-without any authority-they handle their business. Florida 28, Kentucky 17
Hawai'i (+21.5) at Washington AMERICA'S MOST ENTERTAINING TEAM IS BACK TO GET WEIRD AT A TIME OF DAY YOU CAN ACTUALLY WATCH THEM WITHOUT FALLING ASLEEP. The Rainbow Warriors are 2-0 with both wins against the Pac-12. While this would complete the most hilarious trilogy since the Star Wars prequels, a clunky win to allegedly get the Huskies back on track is probably what occurs. Washington 45, Hawai'i 31
Florida State (+7.5) at Virginia YOU NEEDED A MISSED POINT TO BEAT LOUISIANA-MONROE IN OVERTIME, I DON'T CARE IF THIS IS THE TRADITIONAL POINT WHERE YOU WIN A GAME AND IT DOESN'T ACTUALLY MEAN THE 'NOLES ARE GOOD, YOU HAVEN'T EARNED IT, WILLIE TAGGART. Virginia 31, Florida St 28
Texas Christian (-2.5) at Purdue This game swung big-time after it was announced that the Boilers' best linebacker Markus Bailey is out for the year and starting quarterback Elijah Sindelar is on the fence for Saturday with a concussion. But even if freshman Jack Plummer has to take the snaps, Rondale Moore and friends will help him through it. The big thing to take away here is, while it's always smart to trust Gary Patterson, there's a lot more youth for the Horned Frogs than normal. Purdue 31, TCU 28
Oklahoma (-23.5) at California-Los Angeles We will start referring to them by their traditional initials at all times when they stop stinking so much. So, yeah, get used to that marquee right there. Oklahoma 52, UCLA 21
Texas (-32.5) at Rice One of these schools has an all-time winning record against Alabama and it's not the Longhorns because college football is obscenely old. That's the only fact that really matters about Rice football, though. Texas 49, Rice 10
San Diego State (-15.5) at New Mexico State Slipping this in here because, for reasons that cannot be discerned beyond "the athletic director hates them," the Aggies started the season on the road at Wazzu and at Alabama. So NATURALLY, the moment they come home, it's to face one of the hottest mid-majors in the country. Neat. San Diego St 27, New Mexico St 10
Northern Illinois (+14) at Nebraska [hysterical laughter] YOU BLEW A 3-SCORE LEAD TO SHOW OFF ALL THE FLAWS PEOPLE IGNORED WHILE STILL PICKING YOU TO WIN THE BIG TEN, AND NOW COME BACK FROM THE ROCKIES TO FACE THE ANNUAL KINGS OF THE MAC. YOU STUPID, STUPID IDIOTS [resumes hysterical laughter]. Nebraska 35, Northern Illinois 27
Clemson (-27.5) at Syracuse Remember when this was an interesting early-season road test for the Tigers? Remember when this was possibly the toughest game of the season for the defending champs? Weird, right? It's like we all forgot, despite Dino Babers' best efforts, that we're still dealing with a school who plays football in its basketball stadium and has a color as a mascot to avoid using the old racist one.
Oh well, we all make mistakes, like the kind the Orange defense made against Maryland and will keep making all season BOOM ROASTED. Clemson 49, Syracuse 17
Texas Tech (-2.5) at Arizona PALETTE CLEANSER.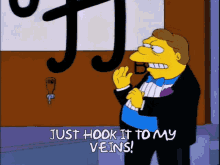 Texas Tech 52, Arizona 49