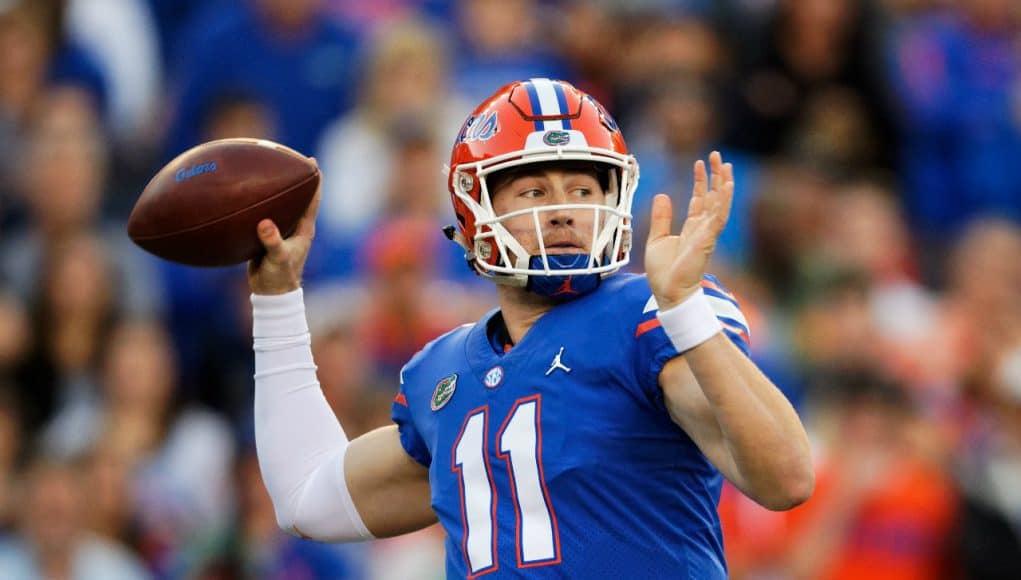 Welcome to a weekly in-season series looking at the coming weekend slate of college football games with observations and prognostications of varying degrees. This week, Alabama's not here let's talk about failure WEEEEEEEEEEEEEE.
5 (or More) "Gutterball" Teams
Tennessee This season was already a disaster, but the question of salvaging a bowl game might still be there. At least until you consider Georgia this week is followed by road trips to Alabama and Missouri, and that the lone non-conference game left is against UAB, one of the best Group of 5 teams in the country. In case you had any doubts, let me assure you that there's not another 5 wins left for the Volunteers.
UCLA Missing a game-tying field goal against Arizona is going to come back to haunt the Bruins. Assuming they lose to both ranked teams left on the schedule, they'll have to win out against the rest of the schedule just to get to a bowl.
West Virginia The Mountaineers have started much faster than anyone could have anticipated in Neal Brown. But Texas this week is followed by Iowa State, Oklahoma and Baylor all in a row. Oklahoma State and Kansas State looming in November mean the 'Eers almost certainly have to beat Texas Tech and TCU, then mix in an upset to get to 6-6 and bowl eligible.
Illinois The Illini have Minnesota, Michigan and Wisconsin each of the next 3 weeks before playing a brief break leads to Michigan State and Iowa back-to-back in November. At 2-2, they'll have to pull one upset in that bunch just to scratch a bowl.
Rice, Akron and New Mexico State I'll just let you go look them up.
5 Unbeaten Teams that Won't Stay that Way
Memphis SMU and Tulane have now proven there's going to be challenges in the American West division. Also, you've met Memphis before, they're going to find a hilarious way to screw up.
Wake Forest It's a beautiful thing to watch the Demon Deacons these days, largely because quarterback Jamie Newman is a star. But there's going to be at least one loss mixed in when you go on the road to Clemson. The good news? It's not crazy to see the Deacs win the rest, and that's a hard team to keep out of the Orange Bowl.
Baylor Matt Rhule has turned things back around in Waco, but beating Oklahoma and Texas in the same season is a tall order, especially when you're just assuming they win the rest to boot.
Minnesota 4-0 by combined margin of victory of 20 points. This is very funny but will not continue.
One of the SEC West unbeatens This is just a logic one, since they'll all play each other. Which one (or multiples) will it be? Your guess is good as mine, but they'll probably all beat Texas A&M because we need a little bit of comedy in this dark world.
MAC champion Northern Illinois Huskies are off to a 1-3 start, but they've been right there with Utah and Vanderbilt. Perhaps they rip off a winning streak in conference play
American Athletic Conference champion Houston The season went so sideways that D'Eriq King took a redshirt even though he doesn't want to leave, and the wild thing is that the losses to Oklahoma and Washington State were probably tolerable, but then Tulane went and broke the Cougars. They're also, obviously, not going to a New Year's Six bowl.
Big Ten West champion Purdue Elijah Sindelar got hurt and might not come back, and Rondale Moore is just one man, and the defense still stinks, and Wisconsin and Iowa are back to being really good, and oh hey look, the tiger's swallowed me whole.
Pac-12 South champion Arizona While it's not a done deal, the Wildcats defense finally looked like a stable unit against a UCLA team that hasn't moved the ball at all, save for a wild night in Pullman. And they did use the UCLA win to build on a good defensive showing and a 28-14 win over Texas Tech. But before facing those teams in flux, Kevin Sumlin's team couldn't stop a nosebleed, and now Khalil Tate and J.J. Taylor are hurting. If both get healthy, this is the shakiest member of the list, as they've definitely still got a chance to stay atop the division. But Colorado, Arizona State and Utah are making it look like there's too much competition.
SEC East champion Florida Technically…nothing's changed? Okay that's a lie, everything changed when we actually saw the Gators do that thing where they don't play well with expectations, and now Feleipe Franks is done for the year. Kyle Trask can do enough for the Gators to get to 9-10 wins, but beating Georgia is probably too much ask when he's got to navigate all the other toughest opponents on the schedule prior to heading to Jacksonville.
The Power 5, Ranked by Entertainment Value
5. Big Ten It's all defense and grit and grind, and when something fun like Offensive Juggernaut Maryland comes along, it gets promptly snuffed out. Ohio State will win this league, and I'm honestly okay with that because, on both sides of the ball, they're the team who's the most entertaining to watch (although Wisconsin is beautiful in its beefiness).
4. ACC Everyone's a mess, but sometimes that's a pretty compelling mess. For straight-up football entertainment, the best team in the league is also the best value (Clemsoning meant something different, what, 5 years ago?!?!), and the fact that nobody but Wake Forest has gotten there is a bit of a problem.
3. Big 12 We haven't gotten our signature round of shootouts. In fact, the 2 biggest games in the league last week had combined scores of 39 and 44 points. The league can play a little defense…and I'm not sure I like that as a viewer.
2. SEC The teams are so good and so plentiful that each week sets up really well for big-time matchups. Also, quarterback play is finally on the up and up. Remember when Greg McElroy and some guy named Chris Todd were under center for the Iron Bowl?
1. Pac-12 An offense that hasn't scored 20 points in any of its other games put up sixty-seven points without overtime to beat a ranked team! And it's like the fifth-wildest thing that's happened!! This league is football cocaine and daddy needs his hit.
5 (or More) Stone-Cold Locks for Week Six
Record last week: Straight up: 20-5; ATS: 9-16
Temple (-11) at East Carolina The Owls are among the many strong contenders in the American, but you can only really solidify that standing if you go out and beat bad teams accordingly. The Pirates aren't bad, but the boys from Philly are definitely better and will play like it. Temple 38, ECU 21
Central Florida (-4) at Cincinnati This game has long been circled on the calendar for the Bearcats, but there's an added element of intrigue with the Knights' backs now firmly pressed against the wall. They have to win out to get back to a big bowl, and a game opponent could make that messy. This will be an escape. UCF 35, Cincinnati 28
Utah State (+27.5) at Louisiana State Like I said, if Georgia Southern ended up not being a trap game, the Tigers won't get tripped up against one of the Mountain West's best. LSU 45, Utah St 17
Tulane (-3) at Army LITTLE GUYS IN BIG GAME LEGGGOOOOOO. The Green Wave have been one of the nation's best surprises, and they can really make a statement about their place among the Group of 5 if they go into West Point and win. The Black Knights are a missed field goal away from being unbeaten with a win at Michigan, enough of a resume to get to a big bowl. They might still get there if they can win out, but the schedule is starting to fill up with tough opponents like Tulane. If the Cadets can dominate the time of possession and do enough to frustrate Justin McMillian and the Wave offense, they'll score another quality win. Army 28, Tulane 27
Oklahoma (-32) at Kansas The Jayhawks went back to being the Jayhawks by getting thrashed at TCU last week. Les Miles is lurking, and that means there might be shenanigans, but it'll only last for a half at most. Oklahoma 49, Kansas 14
Texas Christian (+3.5) at Iowa State 2 Big 12 teams that have been ranked already this season but are still reeling from some crippling losses. The good news for the Horned Frogs is they've only dropped one and bounced back with a win over KU. The bad news? The Cyclones are going to show up pissed about the bitterly-close endings against Baylor and Iowa,. Having the better quarterback as well will get the 'Clones back on track. Iowa St 35, TCU 21
Kent State (+36) at Wisconsin There was a time when this game would've gave the Badgers fits, but that had plenty to do with the Golden Flashes being pretty good. That's no longer the case. Wisconsin 42, Kent St 3
Boston College (+6.5) at Louisville I know it hasn't gone great for the Golden Eagles, but really? A touchdown 'dog to a rebuilding Cardinal team? Even if it's ugly, BC desperately needs a win, and they'll get it. Boston College 28, Louisville 24
Purdue (+28) at Penn State No Sindelar has crippled the Boilermaker offense, but this would be an uphill battle anyways, as a defense that can't stop anything faces a Nittany Lion offense off its best game of the season. Penn State 52, Purdue 21
Oklahoma State (-10) at Texas Tech We really never should have been worried about the Pokes, not with Chuba Hubbard and Tylan Wallace. A freshman quarterback and questions about their defense both seem to have been answered the last 2 weeks, but this is one of those games, especially with no Alan Bowman for the Red Raiders, where you just look at Hubbard and Wallace and say "yep, that's enough." Oklahoma St 49, Texas Tech 31
Iowa (+3.5) at Michigan What a world where the Wolverines are the lower-ranked team at home against a Big Ten West opponent. The Hawkeyes can make their biggest statement yet with a win, while it's all about not completely falling apart in Ann Arbor these days. Jim Harbaugh and team probably find a way to grit out a win, but it won't be done in a fashion that convinces anyone just yet that they've cured their ailments. Michigan 27, Iowa 24
Baylor (+1.5) at Kansas State A weirdly big game in the Big 12. Wildcats need a win to avoid 0-2 in conference play, while the Bears are another of the season's early pleasant surprises. It's going to be gritty and grimy because it's K-State and it's in Manhattan, so let's assume that they muss things up enough to frustrate Sic 'Em and continue to make the Big 12 an everyone-beats-everyone mess. Kansas St 31, Baylor 28
Texas (-10.5) at West Virginia Kind of a giving line by Vegas, as there's an out for the Longhorns to stumble and not cover but find a way to win by 2 scores. Neal Brown and the Mountaineers are playing better than anyone could have imagined. 'Neers will make this tough, and we've yet to see the Horns have a major misstep, so let's say it's ugly but enough for BIG COW. Texas 38, West Virginia 28
Illinois (-14) at Minnesota If this is the one where the Golden Gophers finally fall on their face…talk about a commitment to comedy. They'll keep the bit going in its current form. Minnesota 34, Illinois 27
Air Force (-3.5) at Navy SOLDIER BALL. The Midshipmen are better! That's great to hear! Now about actually winning the Commander's Cup…Air Force 21, Navy 20
Virginia Tech (+13.5) at Miami (FL)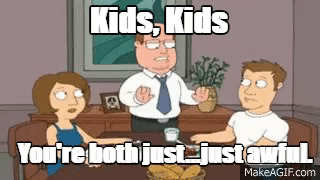 Miami 31, Virginia Tech 17
Northwestern (+7.5) at Nebraska Boy, you want to talk about potential classic comedy in the Big Ten. Nebraska 21, Northwestern 16
Arizona (+4.5) at Colorado Biggest Pac-12 South division game so far this season? It will turn on the health of Khalil Tate and J.J. Taylor. Let's assume the Buffs have enough and get a boost from the Wildcats' top offensive threats being nicked up. Colorado 35, Arizona 34
Auburn (-3) at Florida Yeeeeeeehaaaaaaaaaaw! Last time these teams met in The Swamp, Tigers pulled some real AUBURN JESUS, Y'ALL and Tebow went on to win the Heisman. There's not a Heisman candidate among these Gators or Tigers (at least not for this season), but there are 2 very good teams who will both have playoff hopes likely live or die on this particular result.
Bo Nix is going to look like a freshman plenty of times against a nasty UF defense, but Kyle Trask is also not going to do anything spectacular to beat an equally stingy Auburn defense. This is low-scoring and likely comes down to a kick (yes, again), but I'll take the team with the star potential at QB to get in position for that kick. Auburn 24, Florida 23
Georgia (-24.5) at Tennessee This game was an absolute execution the last time it was in Knoxville, but that was when the 'Dawgs were spending a full season making statements out of their SEC East rivals. Now they're great and everyone knows it, so wouldn't it make sense that a Volunteer team in shambles comes together for one week to catch a bitter rival napping? It would. But there hasn't been a sensible decision made around the Vols football program in a while. Sense is for people who win football games and DON'T CHALLENGE THE COPS WITHOUT REASON. Keep burning it to the ground, Rocky Top. Georgia 45, Tennessee 14
Tulsa (+13) at Southern Methodist For the first time since the days of the Pony Express and Earl Campbell and errrrbody getting paaaaaaaid, the Mustangs are ranked. So how do you respond to the spotlight, Ponies? I like what Shane Buechele and the offense are doing too much to think they'll shrink under a microscope just yet. SMU 38, Tulsa 21
Pittsburgh (+5) at Duke The early-evening shift is bleak. Like, this is going to be one of the most competitive games. HALE 2 PITT. Duke 35, Pitt 28
California (-18) at Oregon Golden Bears might still have been double-digit 'dogs in Eugene this week if they were 5-0. Ducks are on an absolute roll, the most undervalued elite in the country right now, but Cal drags games in the mud and can do that again. The problem? That offense from Berkeley isn't scoring enough, even if Justin Herbert hits some snags. Oregon 31, Cal 7
Michigan State (+20) at Ohio State The Buckeye and Spartan defenses are filthy, but only one of these teams also "Fields" a competent offense. You see what I did there? Pretty good, spent 48 hours working on that wordplay. Anyways, this game will be ugly and could get dragged down from being an OSU cover, but its competitiveness is not in question. Ohio St 28, Michigan St 10
Washington (-16) at Stanford Remember when this was a crucial game in the Pac-12 North? That was around the same time we believed things like, "the Cardinal is a solid, 8-9 win team." That was before the present, where "the Cardinal just scored an important win at Oregon State to avoid missing a bowl" is an irrevocable truth. Yikes. Washington 31, Stanford 7