This is a weekly series of five lists of essential information for the coming college football weekend. This week, we look at the most loaded opening week ever.
Five Burning Questions
Is Alabama really that much better than everyone else? Well, kind of. It's not going to surprise anyone if the Tide roll everybody on their way to Nick Saban's fifth title at the school. But it is important to note that Alabama will be breaking in new players at not only quarterback, but also running back. Bo Scarborough and Damien Harris are going to be the primary ball handlers for the Crimson Tide offense, so they need to be ready to step into Derrick Henry's shoes right away. After that, 'Bama looks like the best team at pretty much every position, in some cases by a wide margin.
What does Houston have to do to beat Oklahoma? Other than Greg Ward Jr leading the offense down the field and scoring lots of points, since that's sort of the objective of the game, it's crucial that defensive coordinator Todd Orlando get the Cougars to key in on Sooner RBs Samaje Perine and Joe Mixon, who should get a lot of reps due to an inexperienced group of wide receivers. Given the performance against Dalvin Cook and Florida State in last December's Peach Bowl, following that game plan is a smart move.
Is Tennessee really on upset alert? I love Fox Sports' Stewart Mandel, one of the best college football reporters in the country, saying the Volunteers can get beat by Appalachian State, mostly because it perfectly sums up what 2016 will mean to the Vols: Unless Butch Jones can finally get all the talent on his roster to translate to staying in the hunt for championships, this season is a total failure. Plain and simple. Plus, would you trust a team that's lost 11 straight times to Florida?
Which conference has the most to lose from Week One? Amongst all these flashy non-conference matchups is a slew of the typcial season-opening cupcakes, but no conference seems to boast more than the Big Ten. Aside from Wisconsin taking on LSU, the next best matchup might be Bowling Green-Ohio State. Good job not getting left out in the rain, Jim Delaney.
Is Les Miles really going to make LSU players hitchike home if they do the Lambeau Leap? This is a little uncharateristic of the fun-loving Mad Hatter, and a big missed opportunity for the players in my opinion. This is the first-ever college football game at historic Lambeau Field. Why wouldn't you take the chance to make it memorable? Where's Kliff Kingsbury with a dance contest when I need it?
Five Must-See-TV Players
Steven Taylor, OLB, Houston The senior pass rusher was a steady presence last season with 10 sacks. But Taylor posted six of those sacks in back-to-back weeks against SMU and Tulane, meaning there's room for improvement. Ward Jr might be the star of the show for the Cougars, but if they really want to knock off Oklahoma, Taylor must be the main event and get in Baker Mayfield's face all afternoon long.
Sony Michel, RB, Georgia Yes, Nick Chubb is back from a gruesome knee injury that cut a potentially dynamic 2015 season short, but we're still not sure if he's all the way back. And if Bulldogs head coach Kirby Smart isn't either, there's always the 5'11", 222-lb junior who stepped in for Chubb last season and strolled to a casual 1,161 yards and eight touchdowns. He also averaged 10 yards per reception last year, so expect a lot of explosive plays from Michel against North Carolina.
Myles Garrett, DE, Texas A&M Hey, does your favorite NFL team stink at getting to the quarterback? Well then, meet your future superstar, a 270-lb ball of pure power that smashes offensive tackles' dreams on the reg and has a pretty good in partner in Daeshon Hall to take the pressure off of him, thus meaning he could do better than last year's 12.5 sacks. UCLA QB Josh Rosen may not think Kyle Field is loud, but his ears are gonna be ringing if Garrett gets a hold of him.
Christian McCaffrey, RB, Stanford Inevitable he ends up on this list almost every week, but hey, whatcha gonna do? Biggest question is if he breaks the 350-mark in all-purpose yardage.
Dalvin Cook, RB, Florida State Another guy that could be on here every week, with the same going for Deshaun Watson and Leonard Fournette, but we'll have plenty of time to talk about them this season. Right now, let's talk about how the Seminoles are sending a redshirt freshman quarterback Deondre Francois up against the veteran Land Shark defense in his first career start. Sounds like we're gonna get a heaping helping of DAAAAAMM DALVIN. BACK AT IT AGAIN WITH THE 20-PLUS YARD RUNS.
Five Coaches that Could Really Use a Win This Week
Jim Grobe, Baylor It's not that the Bears won't win, they'll try to beat Northwestern State by a thousand, it's that Grobe has a giantic overhaul in culture that has little to do with football ahead. Sometimes winning is the best medicine, sometimes it makes the situation worse, the point is people could use a distraction.
David Beatty, Kansas  Beatty could use a win this week, next week, any week. Kansas sucks. They need a win. Period.
Barry Odom, Missouri Speaking of schools in the middle of cultural overhaul, beating West Virginia on the road to begin Odom's tenure would mean the Tigers are at least taking steps towards being a good football team again.
Steve Addazio, Boston College Like Mizzou, Addazio had a great defense accompianied by an offense direct from Dante's Seventh Circle of Hell. If the Golden Eagles at least score a few more points, that would probably make things much better, especiall against…conference rival Georgia Tech in Dublin, Ireland WHO PUT THIS SCHEDULE TOGETHER.
Derek Mason, Vanderbilt If the Commodores don't beat South Carolina, who will they beat? Guess I'll find out. Yeah, I'm gonna watch this game. Yeah, I know I have a sickness.
Five Uniforms that You'll See Worn This Weekend
Georgia and North Carolina I thouroughly endorse the use of both home jerseys whenever possible, and nothing looks sweeter than powder-blue vs red.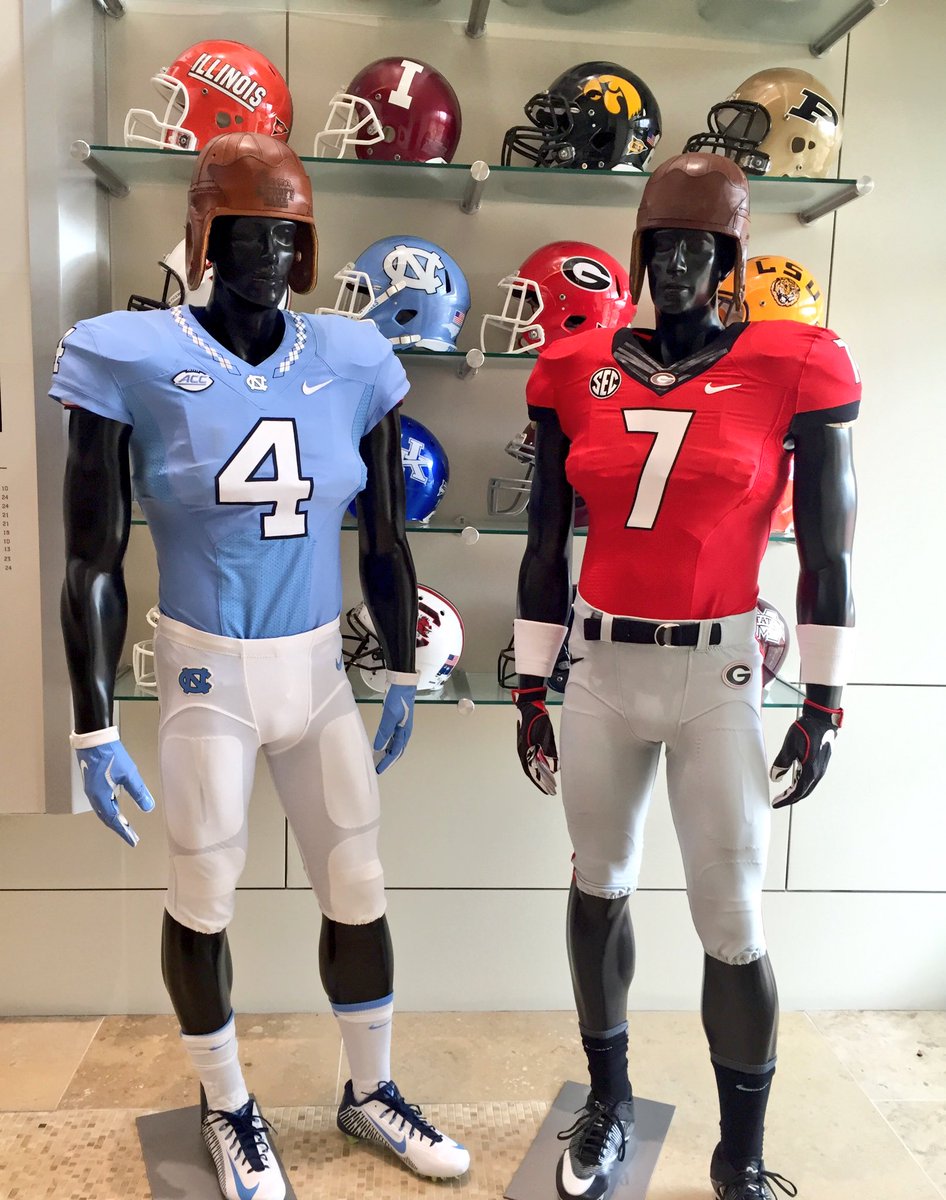 Tulane ANGRY CARTOON WAVE ALERT
Toledo Faded helmet pattern done right? Take notes, Jaguars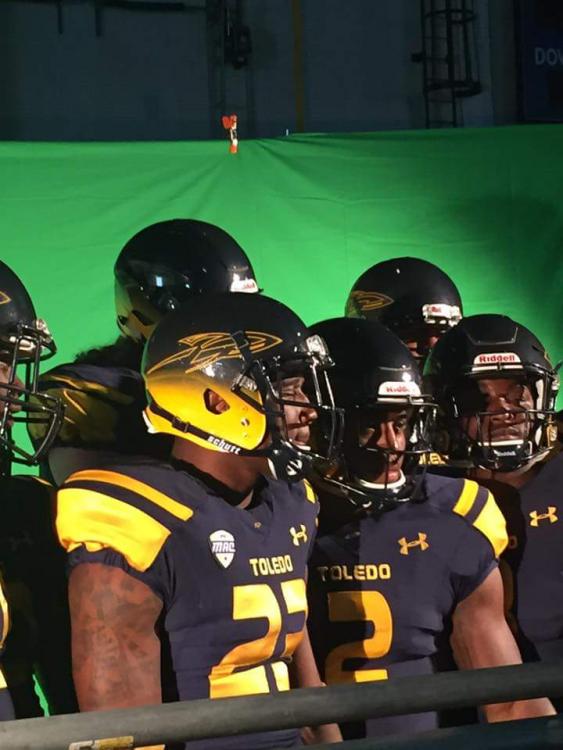 UCLA Thank God, one of the best unis in sports looks like itself again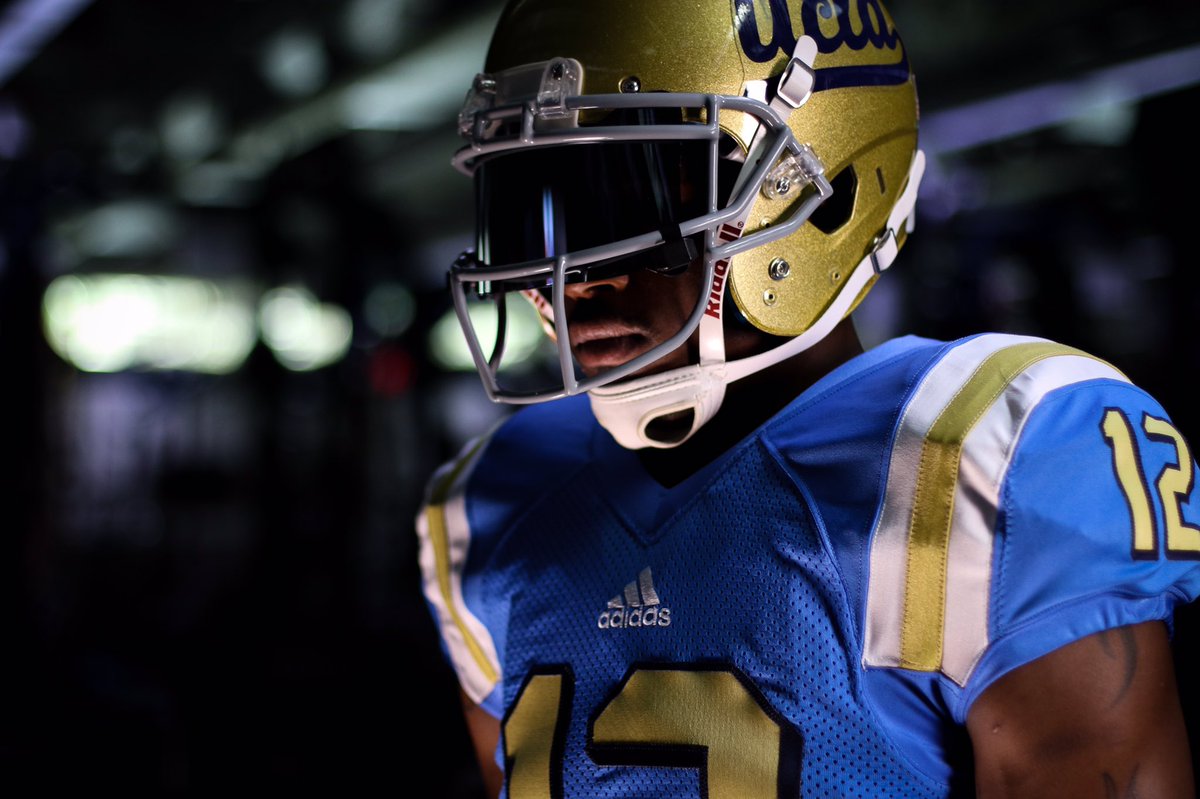 Idaho OH GOD MY EYES (quickly searches for acid, throws at face)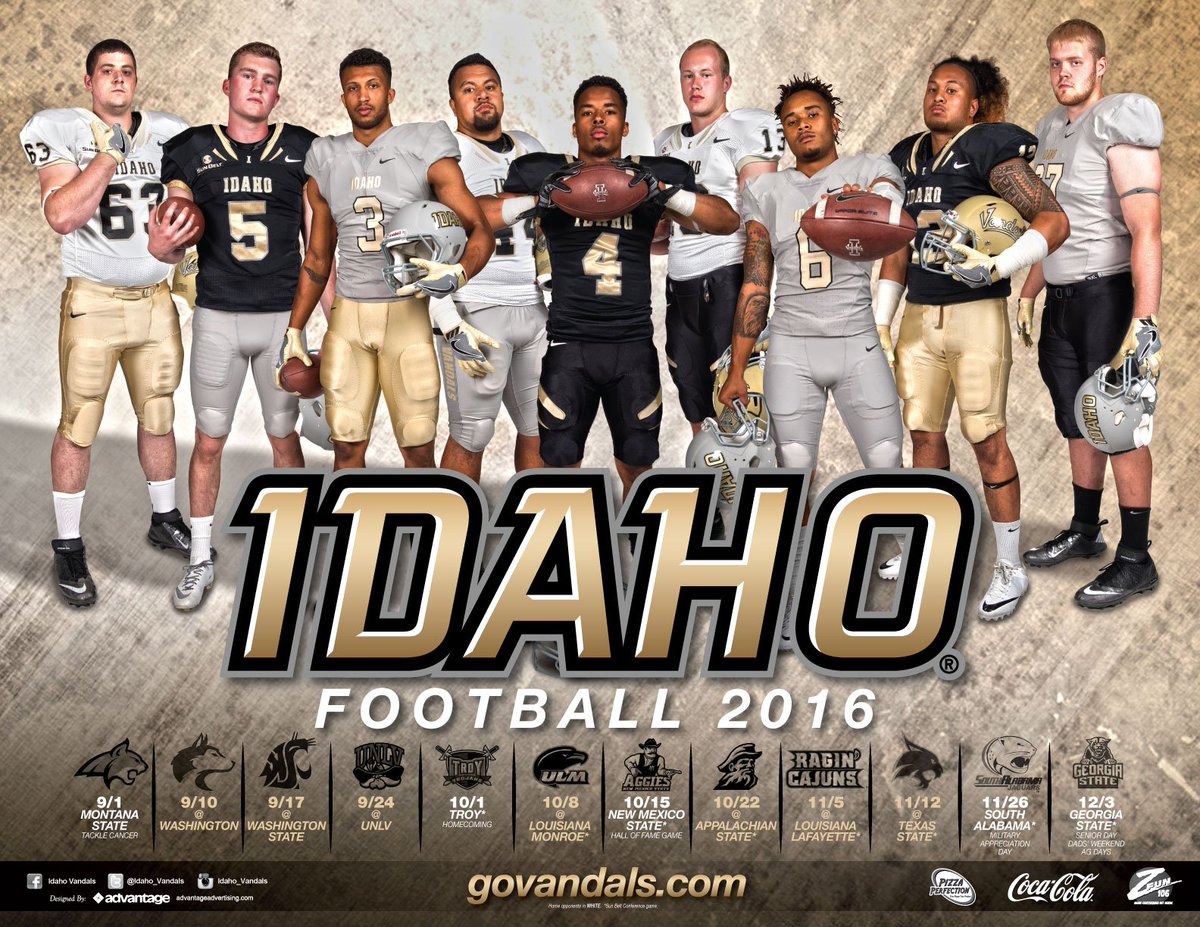 Five (or More) Stone-Cold Locks
Kansas State at Stanford (-14) Three touchdowns coming for McCaffrey, who's so good, Bill Snyder might pull a Steve Spurrier and retire right after the game. Stanford 38, Kansas St 17
Oklahoma (-11.5) vs Houston The Cougars are for real, and they will make that loud and clear to the rest of the nation in the best game of the weekend. Houston 44, Oklahoma 31
UCLA at Texas A&M (-3) The Aggies are much better than you think. Coordinator John Chavis has the defense turned around, now it's just up to former Sooner QB Trevor Knight to stabalize a talented offense. Texas A&M 31, UCLA 21
LSU (-10) vs Wisconsin Even if Fournette isn't fully recovered from the foot injury that nagged him in fall camp, Darius Guice is fine backup who can get some additional reps, and man, could this defense be scary. LSU 24, Wisconsin 7
Georgia (-2.5) vs North Carolina Like A&M, the Dawgs might be poised to breakout and sneak into the playoff conversation, especially with a tandem like Chubb and Michel running the damn ball (miss you, Mike Bobo). Georgia 31, North Carolina 17
USC vs Alabama (-11.5) That massive spread is being generous. The Trojans are good, but this just sucks to have to be the game you break in new starting QB Max Browne. Alabama 34, USC 14
Clemson (-7.5) vs Auburn Dangerously tempting line that you should probably ignore but maybe not. Clemson is breaking in a lot of new defensive starters against a Gus Mahlzahn, so the potential for the over is there. But Deshaun Watson's not losing this thing. Clemson 34, Auburn 21
Notre Dame (-3.5) vs Texas Lord have mercy on my soul, but I'll take Texas. I have a very stupid hunch this might be the year Charlie Strong gets the Horns turned around. Either that or it's indigestion. Texas 31, Notre Dame 28
Ole Miss vs Florida State (-4) Another really small line that is being really nice. The 'Noles are real good, and they're gonna let everybody know come Labor Day. Florida St 38, Ole Miss 17