COLLEGE FOOTBALL BYKE.
LEEEEGOOOOOOOOOOOOO.
I'm not going waste time with some flowery introduction to the pomp and pageantry of college football, because if you're here, you already know that and love it as much as I do. I'll instead say that this offseason suuuuuuucked.
It felt like forever ago that Deshaun Watson hooked up with Hunter Renfroe to stun Alabama in the final seconds of the national championship game. The only thing that sustained me through the longest winter and summer ever was muting political buzzwords on Twitter; getting knee-deep into Justin Roiland and Dan Harmon's twisted masterpiece Rick and Morty; and rewatching games from a typically crazy 2016 college football season.
Now, we're hours away from the start of the 2017 season, so we must once again venture into the unknown. Almost like traveling into another dimension. Preferably not one with hamsters stuck in people's butts.
If you haven't guessed (it was in the title, you blind fool), this preview will be centered around Rick and Morty, so if you've got a problem with that,
Let's get to it.
The Pressing Questions
Is Alabama really that much better than everyone else? Kinda. There's no denying as long as Nick Saban coaches the Crimson Tide, they will be as talented as any team in the country. And while there's already a wealth of talent returning from a team that was seconds away from repeating as national champs, the new pieces could be just as exciting. Jalen Hurts is extremely gifted and can only improve on his freshman campaign, but then Saban recruited Tua Taigovailoa. Bo Scarborough shined down the stretch and is a legit Heisman Trophy candidate, but then Saban recruited Najee Harris. Calvin Ridley gives the Tide a big play weapon in the passing game, but then Saban recruited Jeury Judy. And that's before we talk about the defense. The point is, Alabama constantly reloads to where you can't say they got worse.
So, who got better enough to compete with 'Bama? The list is longer than you might think. Penn State, Florida State and USC were red-hot at the end of last season and will look to carry that momentum over into 2017. Ohio State should be great again if they figure out how to get their offense on track from last season's miserable finish. Washington and Michigan will be contenders once again. Heck, within their own conference, Alabama will have to deal with an improved Auburn squad, LSU, Georgia and Florida. Oh, and there's that Clemson team. How'd they do last year?
Wait, Oklahoma wasn't on that list of title contenders. What about the Sooners? Alright, so here's the thing about Oklahoma. Let's pretend Bob Stoops didn't suddenly retire within the last month and hand the program over to offensive coordinator Lincoln Reilly. Even if Stoops is still coaching this team, can you name one player on the roster outside of quarterback Baker Mayfield? You can only do that if you're a hardcore fan or you Googled their roster to spite me. Oklahoma lost a lot and has a first-year head coach. Plus, as we'll discuss a little bit later, the Big 12 is a lot deeper than many have given it credit for.
Should Lamar Jackson really be this much of an underdog to repeat as the Heisman winner? Hell. No. Did we just forget how electrifying Jackson was after the rest of Louisville's squad collapsed in the final 3 games last season. Sure, Mayfield joins USC's Sam Darnold and Penn State's Saquon Barkley in a loaded field of contenders, but Jackson is the most exciting and impactful player in the nation when he plays up to his potential. If he does that, he's joining Archie Griffin as the only two-time winner.
Who's this year's Washington? Chris Petersen fast-tracked his building of the Huskies into a powerhouse program with a Pac-12 title and a trip to the College Football Playoff after many pegged U-Dub as a darkhorse team in the preseason. If we use Washington as the model for a surprise CFP team, you need a young but experienced quarterback, a solid run game and a ferocious defense. Louisville and Georgia jump to mind, but if Tom Herman works his magic right away and defensive coordinator Todd Orlando can orchestrate a big-time turnaround in Austin, the Texas Longhorns seem like a prime candidate. And yes, I know I made this prediction last season, so yes, it'll probably be wrong.
…These predictions are terrible. Why do you keep writing these? 
The Conferences
ACC
Who's Hot: Clemson Outside of losing the best quarterback in school history and a dozen or so other offensive weapons, the Tigers are in pretty good shape. No, I'm not being sarcastic. Dabo Swinney has his team more than primed for a repeat run. The defense will be nasty led by lineman Christian Wilkins, Dexter Lawrence and Clelin Ferrell. If Kelly Bryant does a serviceable job at QB and CJ Fuller and Tavien Feaster emerge as weapons in the running game, the Tigers will be right in the thick of the ACC race all year long.
Who's Not: Virginia 2 wins last season in Bronco Mendenhall's first year leading the Cavaliers. It won't stay like this forever, but it's also getting better right away.
Lukewarm: Miami (FL) Mark Richt is a real good coach who also always seem to finish 8-4. No reason the Hurricanes do any better or any worse than that again.
Best Player: Christian Wilkins, DT, Clemson In a league loaded with D-line talent like North Carolina State's Bradley Chubb and Boston College's Harold Landry, Wilkins is the guy that can slide out to end at 310 lbs and not blink. He'll be one of many first-round picks the ACC produces in the trenches this coming spring.
Champion: Clemson If they don't knock off Alabama in Week One, presumptive favorite Florida State will have to run the table from that point out to get to win their own league, let alone get to the playoff. Even though I think Louisville can knock them off on the road in Week Three, home victories over Auburn and the 'Noles should be enough to get the Tigers back on top.
American Athletic Conference
Who's Hot: Memphis Mike Norvell's first season leading the Tigers was a smashing success, but the bowl loss to Western Kentucky left a sour taste in their mouths. If Riley Ferguson improves on nearly 3,700 yards passing and 32 touchdowns, there might be something cooking on Beale Street besides barbecue.
Who's Not: UConn I mean, at least a lot of players return? Ehhhhhhhhhh
Lukewarm: Temple They won't achieve the 10 wins last year, but there shouldn't be a major drop-off in Geoff Collins' first season with the return of running back Ryquell Armstead and wide receiver Ventell Bryant.
Best Player: Ed Oliver, DT, Houston He could easily be the top prospect in the upcoming draft class if he was eligible. As a freshman, Oliver picked up 23 tackles for loss and 5 sacks, so if the logic follows that they can get better, look out.
Champion: South Florida Charlie Strong inherits a program that Willie Taggert was already building into a mid-major force. QB Quinton Flowers is one of the most dangerous dual threats in the country.
Big 12
Who's Hot: Oklahoma State Mason Rudolph is a trendy Heisman candidate largely because of the ridiculous talent around him. Receivers James Washington, Jalen McCleskey, Marcell Ateman and Chris Lacy team with Freshman All-American running back Justice Hill to give the Cowboys arguably the most explosive offense in America.
Who's Not: Iowa State They're not even enjoyably bad like Kansas, which leads to fun moments like the win over Texas. They're just…bad.
Lukewarm: West Virginia Will Grier gives them stability at quarterback, and Justin Crawford returns as one of the best backs in the conference, but they just never win the big games to truly break through to the top of the league.
Best Player: James Washington, WR, Oklahoma State He averaged 19.4 yards per catch in 2016 and has 26 career touchdown catches. If the best is yet to come, you're looking at the best receiver in the country.
Champion: Texas THAT'S RIGHT, WE'RE DOING THIS AGAIN. 
I will preface this by saying I think Oklahoma State is a close second. However, if Herman gets Shane Buechele to another level; the run game of Chris Warren and Kyle Porter pounds out the yards; and Orlando turns the defense into a force, the 'Horns can win almost every game on their schedule, especially the Red River Rivalry with Boomer Sooner.
Big Ten
Who's Hot: Penn State Other than Okie State, it's hard to find a more stacked offense than the Nittany Lions. Barkley is a Heisman stud, Trace McSorley has a penchant for the big play, and DaeSean Hamilton and Mike Gesicki provide plenty of weapons on the perimeter.
Who's Not: Rutgers WATCH AT YOUR OWN RISK (although Janarion Grant is a fun player)
Lukewarm: Iowa Kirk Ferentz's absurd contract extension means an unending cycle of 7-8 win seasons until Iowa City finally burns to the ground.
Best Player: All the Ohio State defensive ends Jalyn Holmes and Nick Bosa would start anywhere else in the country and be All-Americans. Instead, they team up with Tyquan Lewis and Sam Hubbard to form the most formidable defensive line in the land.
Champion: Penn State The conference crown will again come down to the showdown between the Buckeyes and the Nittany Lions. My bet is James Franklin has just enough to get past Urban Meyer one more time.
Conference USA
Who's Hot: Louisiana Tech Skip Holtz really has done a great job making the Bulldogs a scoring machine every year. It doesn't hurt to recruit studs like do-everything back Jarred Craft.
Who's Not: Rice The only thing that came out of Week Zero was learning that the Owls are terrible. Alternative uses for Rice Stadium?
Lukewarm: Middle Tennessee Probably gonna win a few games, pull one big upset. Brent Stockstill should again be solid at quarterback. Nothing real special here.
Best Player: Mike White, QB, Western Kentucky Threw for 4,363 yards and 37 TDs last year and could get even better.
Champion: Western Kentucky Even with new head coach Mike Sanford taking over for Jeff Brohm, weapons like D'Andre Ferby and Mik'Quan Deane won't let the Hilltoppers slow down.
MAC
Who's Hot: Miami (OH) Chuck Martin's squad made a bowl game and only lost by a point to Mississippi State. A defense that was top-40 in the country in the major categories should make the Redhawks tough again.
Who's Not: Buffalo or Kent State Take your pick, it's ugly either way.
Lukewarm: Western Michigan PJ Fleck's departure means they won't be the best Group of 5 team in the land, but Tim Lester should stabilize things enough to stay in the hunt for the conference title.
Best Player: Logan Woodside, QB, Toledo The senior can flat sling it, leading the Rockets to the tenth-best scoring and seventh-best passing offense in the country.
Champion: Toledo Jason Candle's first full season showed the Rockets wouldn't slow down, and now that WMU is taking a step back, the league crown should be theirs.
Mountain West
Who's Hot: Wyoming Craig Bohl is working magic, guiding the Cowboys to 8 wins and a bowl game, both unheard things around Laramie. Josh Allen might be the best NFL draft quarterback prospect.
Who's Not: Fresno State Yuck.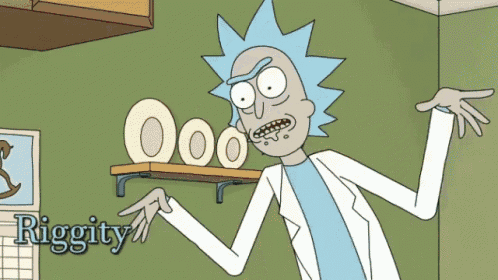 Lukewarm: Hawai'i Probably a bowl team that will score a lot of points but will play waayyyy too late at night for you to watch.
Best Player: Brett Rypien, QB, Boise State He can sling it, but he was actually better as a freshman than he was last season. Plenty of time to impress NFL scouts this fall.
Champion: Boise State San Diego State will again make a push for the league crown, but there are just too many weapons around Rypien for Bryan Harsin's team to be held down for long.
Pac-12
Who's Hot: USC I can actually prove that hotness, as Darnold's arrival into the starting lineup resulted in a 9-game win streak to finish last season, currently the longest active one in the country.
Who's Not: Arizona Things have gone south for Rich Rodriguez really fast. Remember 2 years ago, when many thought they were a playoff contender? Never trust a preseason prediction.
Lukewarm: Stanford David Shaw will have a good team, and Bryce Love is going to be a star behind that massive offensive line, but their standard is a conference championship these days, so if they fall short, they just did OK.
Best Player: Ronald Jones II, RB, USC Darnold isn't the only reason everyone's so high on the Trojans. Jones had his best games down the stretch when Southern Cal got hot, and he'll have help from highly touted freshman Stephen Carr.
Champion: USC Jake Browning and Dante Pettis give Washington a fighting chance, and UCLA should be much better, but the Trojans are back to being one of the best teams in the nation. Rasheem Greene will give the defense a premier pass-rusher, and the linebackers are deep with Porter Gustin and Cameron Smith leading the way.
SEC
Who's Hot: Georgia Kirby Smart is a mad genius defensively and has all 12 starters returning to that side of the ball. Combine that with Nick Chubb and Sony Michel running the dang ball (love you, Mike Bobo, and Jacob Eason's potential to be a star quarterback, and the Dawgs should finally live up to expectations, or even exceed them.
Who's Not: Kentucky No waaayyyy they duplicate last season if everybody in the league is better. Only Ole Miss will have it worse because of their bowl ban.
Lukewarm: Auburn Yes, Gus Mahlzahn should string together back-to-back solid seasons with the addition of Baylor transfer Jarrett Stidham at QB, and the run game will again be solid with Kamryn Pettway and Kerryon Johnson, but 9 wins still probably doesn't win this league.
Best Player: Derrius Guice, LSU Leonard Fournette getting hurt didn't completely lsow down the Tigers. Ed Orgeron is gonna run the ball a lot, and Guice will have a chance to ascend into the Heisman conversation because of it.
Champion: Alabama While Auburn, LSU and Florida can all pose threats, and Georgia will make the SEC Championship game mean something, I'm not falling into the trap of doubting Nick Saban again, especially when his team has ample motivation.
Sun Belt
Who's Hot: do you even care
Who's Not: 'cause I sure don't
Lukewarm: Can we wrap this up
Best Player: Jalin Moore, RB, Appalachian State Ok, we'll take this semi-seriously. He's the best player on the best team in the league and will try to build on his 1,400 yards from a year ago.
Champion: Appalachian State Troy will make a push, but the Mountaineers are a solid football team, good enough to throw a scare into Georgia in Week One.
The Rankings
25. South Florida We'll sneak them in here because they should be the Group of 5 representative in the New Year's Six.
24. Tennessee We'll sneak the Vawls in here too because Butch Jones certainly has recruited the talent to be a top-25 team.
23. Virginia Tech Justin Fuente made the Hokies an immediate winner. A chance to put up a spectacular season rests on freshman quarterback Josh Jackson.
22. UCLA Josh Rosen is back, and there's way too much talent for Jim Mora Jr. to not make some type of run. Which is why, naturally, they won't live up to this prediction.
21. Oklahoma Yep, we're putting them all the way down here. Mayfield gets them to 9 wins, but with a road trip to Ohio State and Bedlam looming, that's it.
20. West Virginia Grier gives the offense enough of a boost to be the fourth-best team in the Big 12, but that's it.
19. Miami (FL) Mark Walton runs the ball a lot, just not enough to make this team like the 'Canes of old.
18. Kansas State Jesse Ertz leads a veteran bunch, which always seems to spell success with Bill Snyder at the helm.
17. Florida Jim McElwain has loaded the Gators up at every position except the most important one. Either Notre Dame transfer Malik Zaire or redshirt freshman Felippe Franks needs to step right away against Michigan.
16. Wisconsin Paul Chryst has built a consistent winner, but the Badgers aren't quite ready to ascend past "best 3-loss team in the nation" status.
15. LSU They have all the talent in the world, but like Florida, they've struggled for so long to find the right guy at quarterback. Danny Etling doesn't exactly scream upgrade, but new offensive coordinator Matt Canada worked wonders at Pitt.
14. Stanford Here's hoping Keller Chryst takes a step forward at QB, otherwise the ceiling in 9 wins.
13. Michigan Jim Harbaugh will not struggle to recruit and coach talent, but only having Wilton Speight back as a significant player is a lot of talent to replace.
12. Florida State Yes, they are loaded for bear, and yes, this will probably the most wrong prediction on this stupid thing, but having to start with Alabama and still have to go to Clemson later in the year is a tall task, even for Jimbo Fisher and highly-touted freshman running back Cam Akers.
11. Auburn Stidham provides a spark at quarterback, but visiting Clemson Week Two is a trick task. Oh, and they have this little game called the Iron Bowl they have to play.
10. Oklahoma State Only suffer 2 losses, but one is in the resurrected Big 12 championship game with a playoff spot on the line.
9. Clemson They win them all but Lousiville, which just denies them a third straight ACC crown.
8. Washington Browning and the Huskies can absolutely make it back to the Pac-12 title game again, but they'd also have to take down USC. They just barely miss out on a repeat.
7. Ohio State They'll just miss out this year after sneaking in last season.
6. Georgia What the heck, let's make a bold, ill-advised prediction and say the Dawgs make it to the SEC title game unbeaten.
5. Louisville We're in literal toss-up mode here for the last playoff spot. Jackson is even better in winning his second straight Heisman, guiding the Cardinals past Clemson but not avoiding the road date against Florida State. If they go unbeaten, they obviously get in. If not, the committee will have a decision to make, and I think they choose…
The Playoff
4. Texas Yeah, we're doing this again. PLEASE STOP LAUGHING.
Buechele is better than last year's pretty solid freshman campaign; Chris Warren and Kyle Porter are a force running the ball; and Malik Jefferson, Chris Nelson and Poona Ford lead a defensive turnaround. They just miss out on knocking off to USC in Week Three, but the Longhorns do beat Oklahoma, knock off Oklahoma State twice and force the committee's hand by having a victory over a team securely in the playoff.
3. USC Darnold plays his way to New York for the Heisman ceremony. Jones and Carr run the ball well enough to give the Trojans a diverse offense that goes 13-0 and gets back to the Rose Bowl. This time around, however, it doesn't work out as well as last season's epic.
2. Alabama HAHAHAHAHAHAHA YOU THOUGHT I FINALLY PICKED THEM TO WIN IT ALL IN YOUR DREAMS. In all seriousness, the Crimson Tide should get back to the national title game, but not without major hurdles of facing Florida State in the opener, Auburn on the road, Georgia in a huge SEC Championship game and Texas in the Sugar Bowl. However, they have way too much talent in place to not overcome those. Just not enough to beat…
1. Penn State McSorley and Co. light up scoreboards, and Barkley just misses out on the Heisman behind Jackson. The defense takes a step forward behind defensive end Shareef Miller and All-American safety Marcus Allen. The Nittany Lions don't lose a game, but even if they do, they don't drop the important ones, like at Ohio State, another Big Ten title clash with Wisconsin, a Rose Bowl rematch with USC and an epic national championship game with Alabama.
Don't like it? Too bad these are the facts. Peace oot.