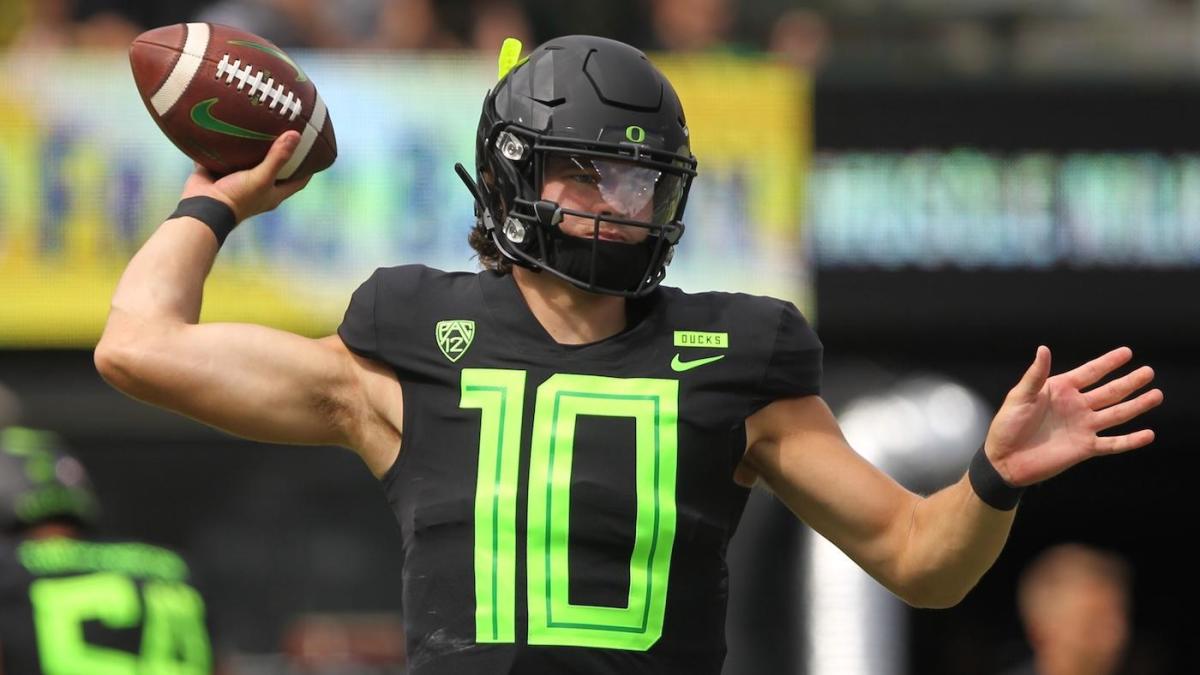 Who's Hot – Utah
The amount of jokes we've made over the years about Ute fans letting us know they do in fact play in a power conference is thinning. That's the biggest downside of Kyle Wittingham's takeover of a down South division. If Zack Moss stays healthy he might well exceed his near 1,100 yards from 2018. Tyler Huntley needs to take a step forward at quarterback and get more production from his receivers for Utah to have a chance to compete nationally, but another division title is within.
Who's Not – USC
There's a real and present danger for the Trojans that they might start 0-6. The schedule is brutal in the first half; the defense lost most of its best players from last season; and we're still not sure if J.T. Daniels is a top-flight quarterback or if the run game will be consistently strong. Clay Helton can get as excited as he wants; this might get reeeeeeal ugly.
Purgatory – Arizona State
Losing Manny Wilkins and N'Keal Harry won't hurt that much with Eno Benjamin coming back and looking to build on 1,642 yards and 16 touchdowns. But even then the Sun Devils are destined for a maximum of 8 wins, and even if they fall short of a bowl game no one's going to be massively disappointed. All in all, Herm Edwards really couldn't have picked a better job to return to coaching to in terms of expectations.
Clock's Ticking – Oregon
When a talented quarterback is within your program ranks for only one more year, there is always pressure. Thus we have a situation where most of the program Mario Cristobal is building is slanted towards the future, but top pro prospect QB Justin Herbert coming back means many will pick and expect the Ducks to win the conference. It's not fair, but for the team from Eugene, it's the reality. Tick tick.
Best Future Pro – Paulson Adebo, Stanford
The junior corner came up with 4 interceptions and had a whopping 17 pass breakups in 2018. He's already on the NFL's radar for his sophomore season, now comes the part where, just maybe, he gets better.
Best Defensive Player – Myles Bryant, Washington
Speaking of guys who the NFL are paying attention, Chris Petersen has turned the Huskies into a pro defensive-back factory. Taylor Rapp, Byron Murphy and JoJo McIntosh are gone, meaning more will be asked of a hybrid player who does a little bit of everything (61 tackles was third-KEvin Sbest on the team, 6 pass breakups, 3.5 sacks in 2018).
Best Offensive Player – Laviska Shenault Jr., Colorado
If he stays healthy, he's a top draft prospect who's virtually unguardable. He racked up over 1,000 yards in 9 games and can win the Biletnikoff Award as the nation's top receiver regardless of the amount of wins the Buffs compile.
Player of the Year – Khalil Tate, Arizona
Last season started so poorly for the darkhorse Heisman candidate that he never really recovered statistically. Neither did the Wildcats on their way to finishing 5-7. It's really Kevin Sumlin's greatest crime to take away such a brilliant runner's best ability. The good news is Sumlin spent most of the offseason dealing with the criticism of these decisions and thus will hopefully coach like his job's on the line.
Tate seems to be trending upwards as a passer, as he piled up 1,115 yards and 15 TDs passing in the last 4 games of the season. When he's allowed to flourish, Tate is the best dual-threat quarterback in the country. So let him be a dual threat! Tate only ran the ball 74 times last year! LET KHALIL TATE RUN THE DANG BALL. I'm betting Sumlin lets his star QB cook. Because otherwise he is committing WAR CRIMES.
North Division Champion – Washington
The receiving corps is mostly back to help out Georgia transfer Jacob Eason ease into the starting job if he grabs it. I liked the little I saw of Eason in Athens and think the right coaching staff can get the best out of his potential. Petersen and the Huskies are that staff.
South Division Champion – Arizona
Please, Kevin Sumlin. Don't misuse something so beautiful as Khalil Tate. Unlocking Tate's full potential would pair with running back J.J. Taylor to create a dynamic offense that can help its young receivers come along. Linebacker Collin Schooler is a tackling machine (119 last year) who will lead a defense that does just enough in conference play.
Pac-12 Conference Champion – Washington
It's a down year out west, the kind where the Huskies can win 9 games and still win this league. I think they get to 11-2 at worst and stand an outside shot at the playoff. Eason makes the necessary plays and then some, and he develops a connection with rising star tight end Hunter Bryant. Between the Huskies and Arizona, a Rose Bowl bid from this league will end going to a worthy side.