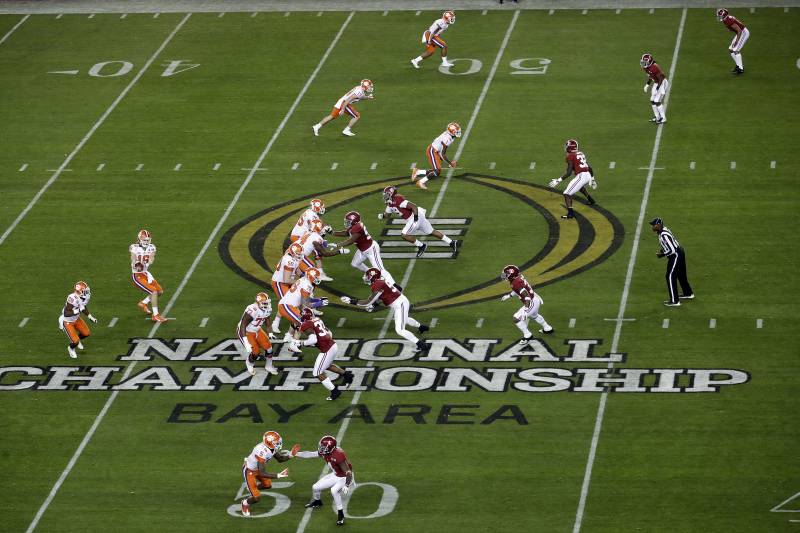 Crossover episode! We're wrapping up the 2019 Previewpalooza with the first edition of a coming weekly series that will rank the best teams in the country based on their chances to make the College Football Playoff, or, if they fall short, the likeliness that they would reach one of the other major bowl games in the New Year's Six (note: this list will only feature 20 teams during the rest of the season but gets extended out here)
Almost Famous
No. 25 – Army
Please note that AP-ranked teams Stanford, Michigan State, Iowa and eleventh-ranked Oregon are not on this list, along with predicted division champions Arizona, Virginia and Hawai'i and predicted conference winners Appalachian State and UAB. While this likely won't reflect real life, I am making sacrifices to tell you one more time: watch Army! They're. Really. Good!
No. 24 – Purdue
Please respect the privacy of me and my family in this time of believing in Purdue. It's been hard on us. We know it won't work out. We're prepared for the absolute worst. Rondale Moore's just so dang exciting, man.
No. 23 – Washington State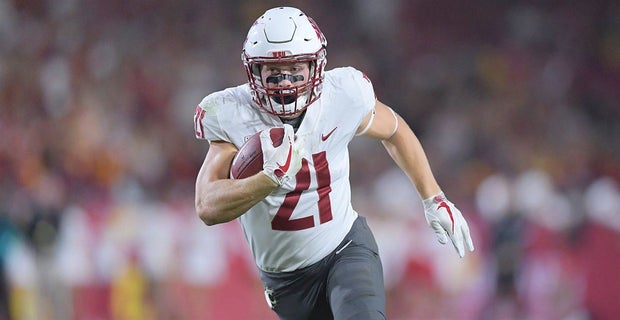 COOOOOOOOOOOGS. This really could fall apart spectacularly, as there's a lot of turnover from last year's Alamo Bowl winner. But Mike Leach has figured out a way to win at least 8 games every year regardless of the personnel. And no matter the score, Wazzu will never lack for entertainment.
Long live Pullman.
No. 22 – UCF
It's not that the Knights won't be in a position to win a bunch of games. It's just that they've gone unbeaten in the regular season each of the last 2 years and missed the playoff. Accept it, Central Florida fans. That's the best you can do, and there's more than a few opportunities to actually lose a game this time around without McKenzie Milton and with a much less-talented defense.
No. 21 – Nebraska
Scott Frost should have a really fun offense led by quarterback Adrian Martinez, enough to just sneak into the rankings at the end of the year. But I'm willing to say this is the creakiest member of the list.
The Honorable 8
No. 20 – Utah
RB Zach Moss returns to power the Utes, who will rely on the power-run game and a stout defense just like they do every year. If Arizona doesn't bust out and have a big offensive year to make ya boy look like Nostradamus, the South division runs through Salt Lake City.
No. 19 – Penn State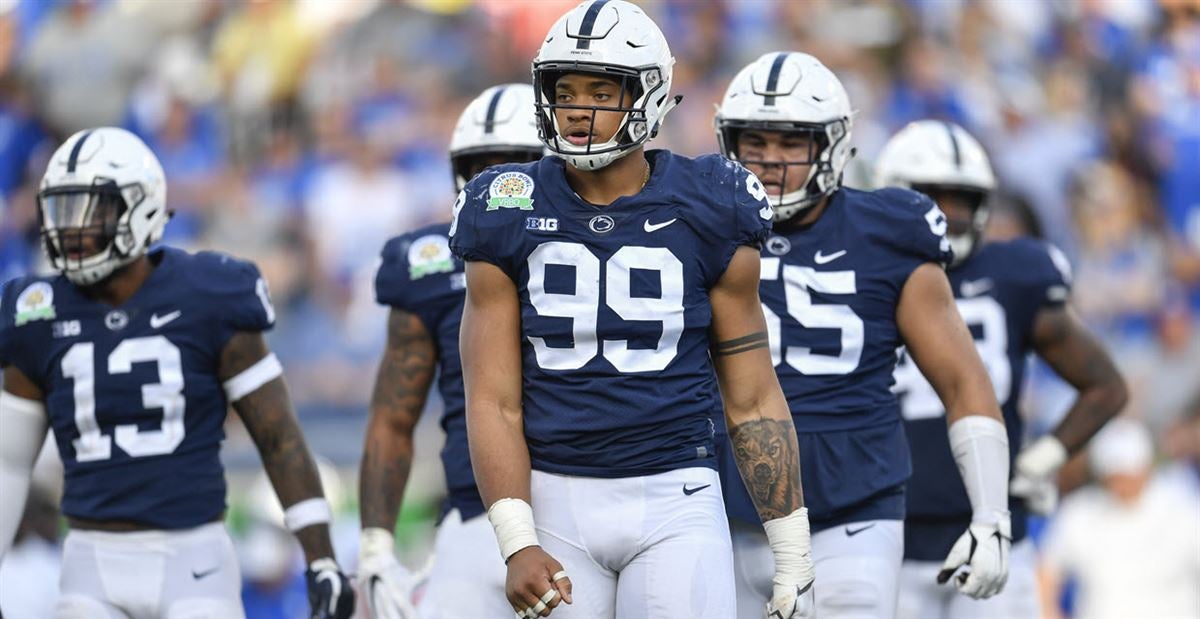 DE Yetur Gross-Matos will be the big highlight, but the Nittany Lions need QB Sean Clifford, TE Pat Freiermuth and WRs KJ Hamler and Jahan Dotson to bust out in a big way to even have a shot at winning the Big Ten East. 8-9 wins is probably the ceiling.
No. 18 – Wisconsin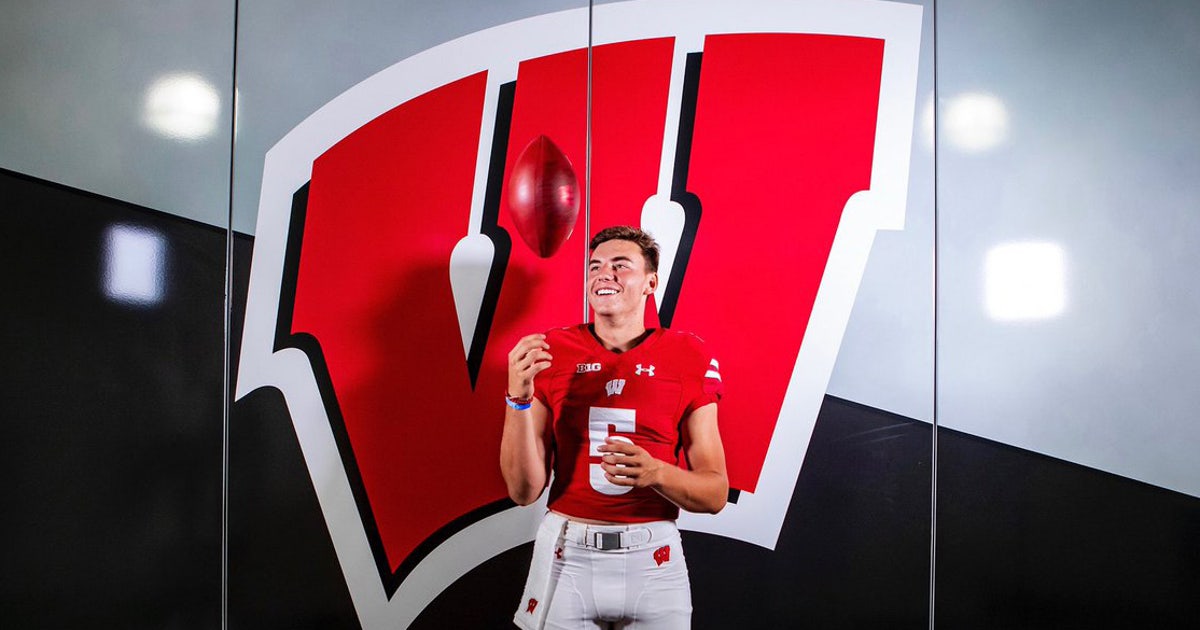 Highly-touted QB Graham Mertz could be the Badgers' first star under center since Russell Wilson. But even if he isn't quite ready for the spotlight, he can hand off to Doak Walker Award winner Jonathan Taylor and still get to 8 wins.
No. 17 – Texas A&M
Kellen Mond is really quite an exciting player to watch, plus Jimbo Fisher got the Aggies to a place where they could just barely lose to Clemson in Week Two of his first season. Needing to replace Trayveon Williams' prodcution in the backfield will take a joint effort that should keep Gig 'Em from breaking through and getting past Alabama in the SEC West, but a dearth of receivers means that the passing attack will be good TV every week.
No. 16 – Iowa State
Being runner-up in the Big 12 means nothing unless you're Texas and/or win 10 games before bowl season. Even with QB Brock Purdy and DE JaQuan Bailey in tow and a great shot at beating both the Longhorns and Oklahoma, the Cyclones will get to the Big 12 title game and still miss out on the New Year's Six. But they're fun! Like Army, who's also fun.

No. 15 – Boise State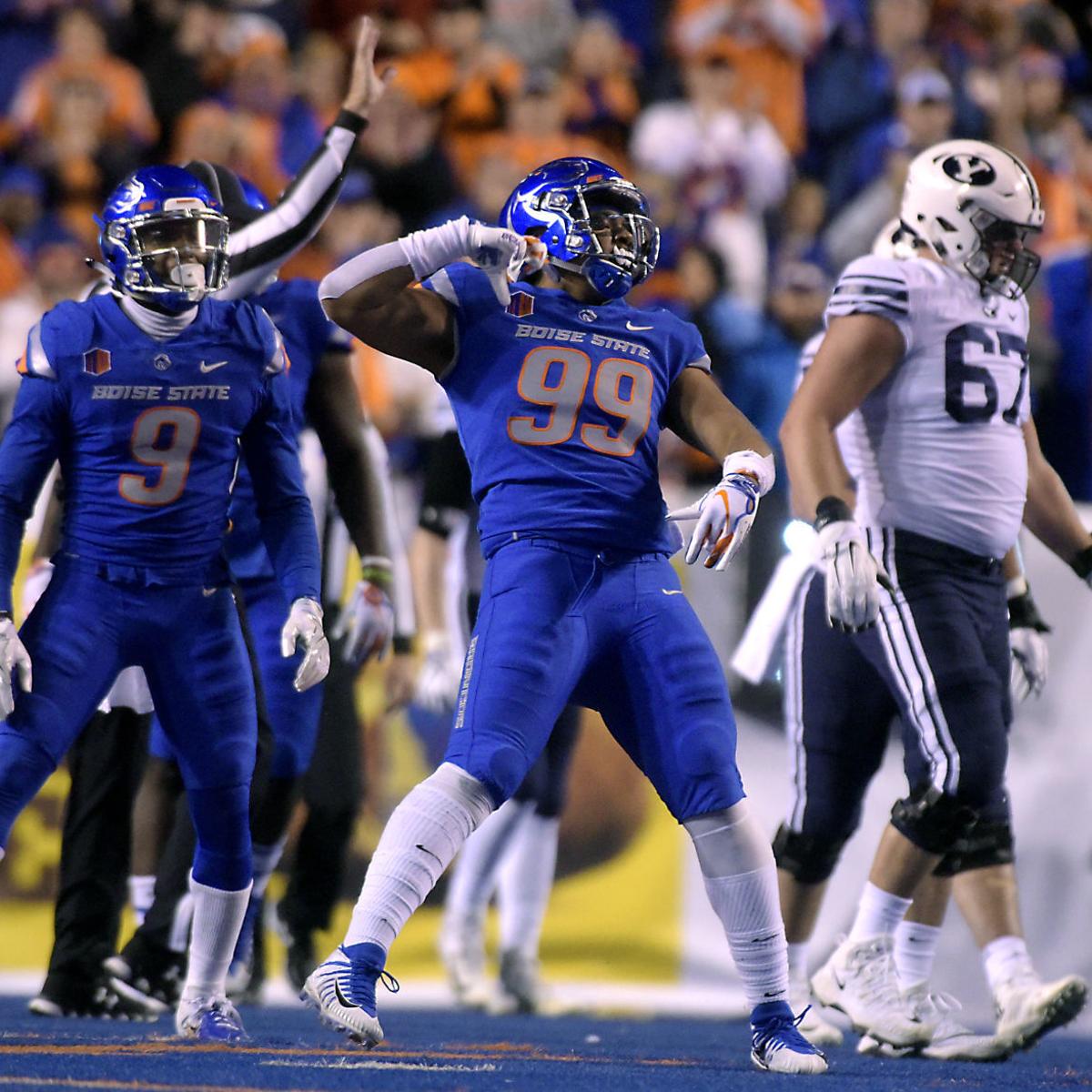 If the American champion isn't representing the Group of 5 in the New Year's Six, it will be because the Broncos take that slot. New quarterback and all, the Murder Smurfs will beat Florida State opening weekend and kick off a great season behind edge rusher Curtis Weaver and an opportunistic defense.
No. 14 – Syracuse
Dino Babers has been real good and will keep the Orange rolling, but let's instead focus on starting QB Tommy DeVito. Like, the name of Joe Pesci's character from Goodfellas.
No. 13 – LSU
Joe Burrow, dual-threat quarterback. It's a real thing the Tigers did to end last season. Now the idea is to make him a spread QB, as if all the yards he piled up against UCF in the Fiesta Bowl is something that will continue. It's true the receivers are real deep, and the defense will keep the Bayou Bengals in all their games, but Burrow's not a star. He's just some nice guy who will do just enough but not what it takes to go back to a big bowl.
The Terrific 12
No. 12 – Houston
The Cougars will edge out UCF and Boise for the Group of 5 slot. QB D'Eriq King will lead an electric offense. The defense was too bad to have not actually hit rock bottom, so they're going to do enough. Even if they aren't this good, Dana Holgorsen will at least keep the other red-clad Coogs fun.
No. 11 – Texas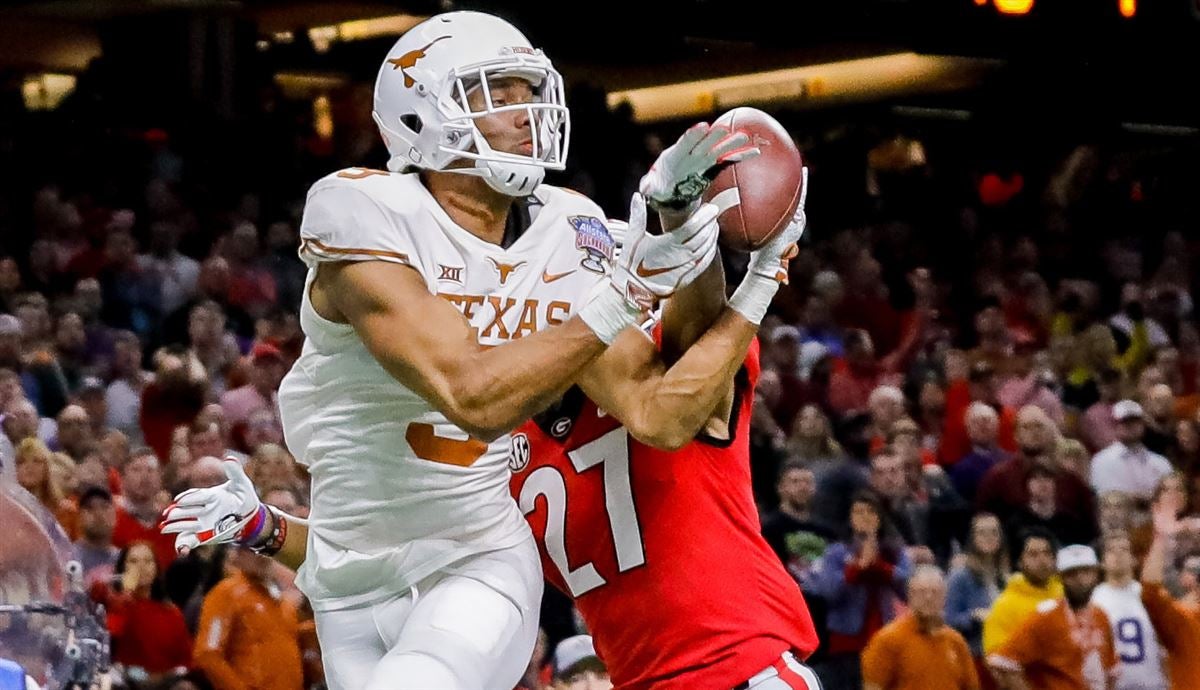 I've learned my lesson about expecting big things from the 'Horns in preseason. So now, as opposed to saying this is the year TEXAS IS BACK, FOLKS, let's say they find a way to lose to Iowa State as the high-water moment of comedy in a 10-win season at best. YOU LOST TO MARYLAND EACH OF THE PREVIOUS TWO SEASONS, YOU EARNED THIS, AUSTIN.
No. 10 – Notre Dame
A great pass-rushing tandem in Julien Okwara and Khalid Kareem will pace a defense that should be one of the nation's more solid units, maybe even one of its most fun. But the offense still needs to take steps behind QB Ian Book before we say that, even with another undefeated season and trip to the playoff, they have a legit shot at winning the national championship.
No. 9 – Georgia
Let's assume Kirby Smart doesn't want to run star RB D'Andre Swift into the ground. The next star back in Athens, James Cook, is waiting in the wings, and Brian Herrien is a capable backup. Jake Fromm needs some more depth to develop at receiver for me to say the 'Dawgs win the SEC East again, but Tyler Simmons and Demetris Robertson will settle in at some point, and the defense will still be good enough to win 10 games thanks to players like DE Tyler Clark, LBs Tae Crowder and Monty Rice, edge rusher Walter Grant, CBs Tyson Campbell and Eric Stokes and safeties Richard LeCounte and J.R. Reed.
No. 8 – Auburn
This is the one real bold thing I'll say. You might think the Tigers are headed for an offensive overhaul, and that's exactly what Gus Malzahn wants you to think. Highly-touted QB recruit Bo Nix will do enough, Boobie Whitlow will lead a backfield that's way deeper than you're aware of, Eli Stove, Seth Williams and Anthony Schwartz will be part of an equally surprising receiving corps, and all that is said before we get to the cold, hard facts of how terrifying the defensive line will be with the return of Derrick Brown, Marlon Davidson and Nick Coe. Oh and there's a dude whose name is Big Kat Bryant. 15-0 CONFIRMED.
No. 7 – Florida
If you win 10 games in year one, why not just miss out on the playoff in year two? Dan Mullen is so damn good at this coaching thing, largely exemplified by how far QB Felepie Franks has come. LBs David Reese II and Jeremiah Moon will be thumpers, and the secondary is silly good with the return of CJ Henderson, C.J. McWilliams, Brad Stewart Jr. and Trey Dean III. Just get another lineman to emerge as a stud alongside Jabari Zuniga and the Gators are headed for big things.
No. 6 – Michigan
The receiving corps coming back around QB Shea Patterson is loaded (Donovan Peoples-Jones, Nico Collins, Tarik Black and tight ends Nick Eubanks and Sean McKeon), and RBs Christian Turner and Tru Wilson will be enough running the ball. Lavert Hill and Josh Metellus will be the highlights of a strong secondary, and defensive coordinator Don Brown will find some stars in the front seven. This is probably the year Jim Harbaugh breaks through and wins the Big Ten. But it's gotten too long of a wait for my liking. Go prove it.
No. 5 – Washington
This is not to say the Huskies will ultimately be better than any team below them on this list, but going 11-1 and then winning a conference championship game will be enough to have you knocking on the door of the playoff, and the Pac-12 is again ripe for the taking. Transfer QB Jacob Eason will settle in nicely behind a flurry of receiving options like wideout Aaron Fuller and up-and-coming tight end Hunter Bryant. When other players being to emerge on defense around Myles Bryant, we can talk about Chris Petersen having another shot at actually getting to the big dance.
The Playoff 4
No. 4 – Oklahoma
Although they lack a sexy non-conference game on the schedule like Ohio State (it is that bad, UCLA fan), this is the same schedule as what the Sooners have had each of the last 2 years. So if they navigate it the same way (like only losing to Texas or Iowa State, which they're both on the same plain hahahahaha), they're going back to the playoff. Imagine trying to stop a running game with Jalen Hurts, Kennedy Brooks and Trey Sermon. Imagine then stopping the play-action passes to WR CeeDee Lamb and TE Grant Calcaterra off the strength of that run game. The only weakness remains the defense, but it's glaring.
No. 3 – Ohio State
Until Michigan actually wins The Game, kings stay kings. Justin Fields and J.K. Dobbins being properly unleashed by Ryan Day without the restraint of what Urban Meyer wants will be equal parts effective and entertaining. Chase Young and Jonothon Cooper will wreck opposing QBs. The receivers and linebackers might be the best of their units in the entire dang country. You aren't actually that crazy if you pick them to win the whole thing, but you are betting on Fields to take some big steps.
No. 2 – Clemson
They were the best last year when it was all said and done. But they did start as the second-best. So now they face the unprecedented challenge of going wire-to-wire as Number One (at least by AP rankings). Nobody's ever done it, but a team this loaded stands as good a chance as anyone. The guys to watch as breakout stars? Xavier Thomas is the obvious answer, but sophomore cornerback A.J. Terrell and backup running back Lyn-J Dixon (that's actually how you spell it, I know, right?) are probably going to take on bigger roles.
No. 1 – Alabama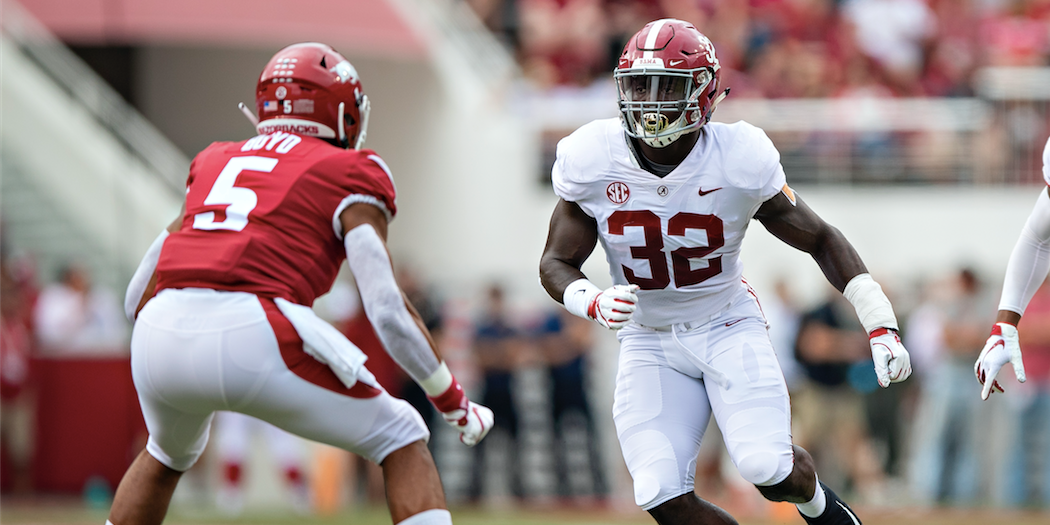 I KNOW, HOW ORIGINAL. Listen, unless Fields and Hurts take big leaps in their first years starting at QB for their respective teams, the Crimson Tide and the Tigers are head and shoulders above everybody else. So why 'Bama this year? I'll admit, it's a coin flip. But history tell us, with the now-annual playoff series tied at 2 wins a piece, that whoever lost the year before wins the next matchup. And while I think this go-around reflects more on the first 2 meetings (combined margin of victory was 8 points versus 46 the last 2 years), the rule says Nick Saban is getting another ring. Here's hoping all this is wrong and Wazzu plays Boise for the title. COOOOOOOOOOOOOOOGS.